West Bend, WI – American Construction Services, Inc., 3350 S. River Road, West Bend, WI, was named to the 2023 Future 50 winner list and received their award on Thursday, September 22, 2023, at a lunch program held at the Italian Community Center in Milwaukee.
The Future 50 program, now in its 34th year, recognizes the fastest-growing privately-owned companies in the Milwaukee region.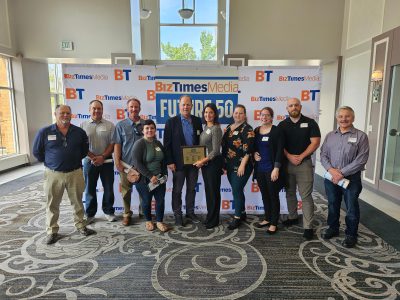 According to BizTimes:
BizTimes Media and our event partner, the Metropolitan Milwaukee Association of Commerce, are pleased to once again recognize this year's Future 50 companies. Based on submitted nominations and an objective ranking of sales and employee growth, these are the fastest-growing, privately held companies in the southeastern Wisconsin region.
Together, the 50 companies have projected 5,269 employees and $3.96 billion in annual sales for 2023, an increase of more than 60% on both measures. Their growth isn't just fast, it is impressive.
Fast-growing companies are innovators and job creators. They develop leaders and buy goods and services in the market, fostering a healthy local economy. Of the 50, twenty-four are in manufacturing, logistics, distribution or wholesale trade and 10 are in construction. Remarkably, more than half of the 50 companies were founded before 2000, which is great to see. You don't have to be a startup to be a fast-growing company.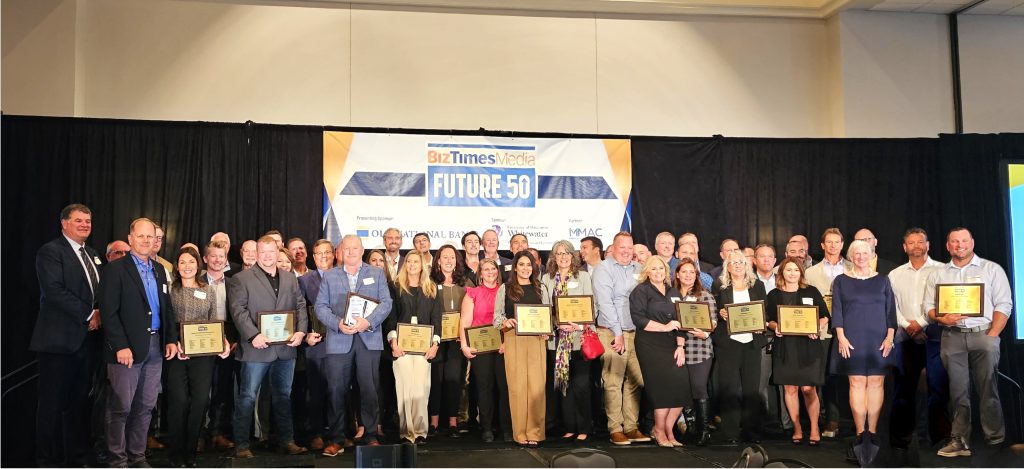 Established by the MMAC in 1988, the Future 50 program recognizes the fastest-growing, privately owned companies in the eight-county southeastern Wisconsin area that have been in business for at least three years and have shown significant revenue and employment growth. There is no age limit for companies to participate. There is also now no limit to the number of years a company can be a Future 50 winner, because it's vital for the growth of our region to have companies continue to innovate, reinvent and grow.