Washington Co., WI – Moraine Park Technical College will again host a free winter lecture series of important, timely topics at its West Bend campus.  "The Soup Series: Hot Topics. Cold Nights," will include complimentary soup from a local vendor.
The lectures take place Thursday from 6 p.m. – 7:30 p.m., February 22 in the West Bend campus' auditorium. The line-up of topics and soups will be as follows: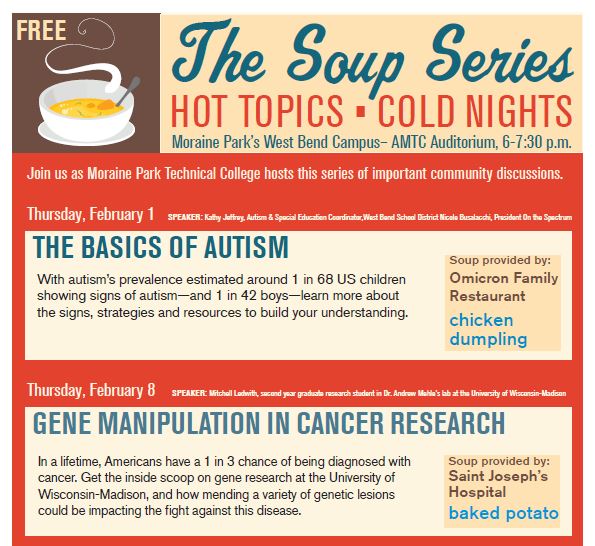 Feb. 22: Social Media Dangers, with soup from Moraine Park's Campus Cafe
An estimated 72 percent of teens have online or social media profiles. Nearly half have public profiles viewable by almost anyone. Bobby Schotzko and Brian McAndrews from the West Bend Police Department, and Joe Desidierdo, an IT instructor from Moraine Park will discuss areas of risk as well as techniques to avoid threats and keep kids out of danger.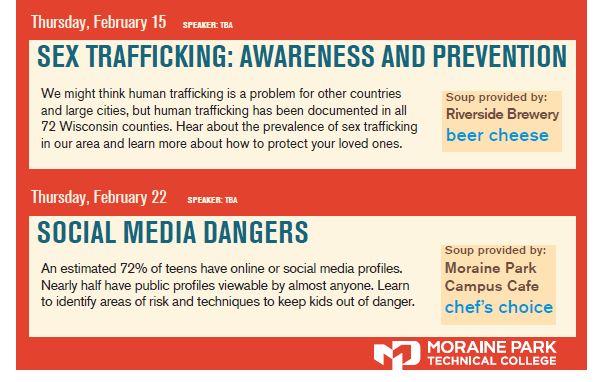 Moraine Park's West Bend campus is located at 2151 N. Main Street. Contact the campus at 262-335-5713. For more information, click HERE.