Around the Bend – Updates & Tidbits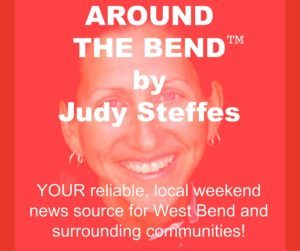 Updates & tidbits
– There is a Washington County Heroin Task Force Community Forum on Sunday, Jan. 31 at Still Waters Church in Jackson at 6 p.m. Speakers include the Washington County Sheriff Drug Force, AODA counselors and a recovering drug addict.
– Holy Angels School in West Bend will be holding its Kindergarten RoundUp on Sunday, Jan. 31, at 10:45 a.m., in the Walnut Room of the school. Holy Angels offer a 3-year-old, 4-year-old, and 5-year-old program.
-Construction is underway for the new gazebo at Old Settlers Park in West Bend. Contractors are taking advantage of the nice weather and working to complete the structure before spring.
-On Feb. 6 the Kathy Hospice celebrates its 10th Anniversary in West Bend. The hospice was built in honor of Ron Komas's wife Kathy who passed away in 2002 of breast cancer. Komas wrote, "The hospice has served over 2,000 people in 10 years and provided peace and comfort to the family and friends."
– An interior remodel is ahead this summer for the West Bend Walmart on Paradise. Also, Friday, Jan. 29 was the last day for Regal Nails Salon & Spa as the franchise left Walmart.
– Rep. Jesse Kremer (R-Kewaskum) and local superintendents will meet at Badger Middle School at 11 a.m. on Monday, Feb. 1 to address flexibility in the classroom. One topic will include discussion of hours of pupil instruction in Wisconsin schools.
-There is a Community Blood Drive, Feb. 10 from 2 p.m. – 5 p.m. at City Hall in West Bend.
-This week the United Way of Washington County celebrated $1,400,747 raised during this year's fundraising campaign chaired by Tom and Pat Strachota. During the banquet James Butzlaff, 53, walked away the winner of a new Toyota Corolla, courtesy Legendary Whitetails and the Russ Darrow Group.
-The former director on the board of The Threshold, Douglas A. Wills, died this week. He was 81. A Mass of Christian Burial will be at 5 p.m. Wednesday, Feb. 3 at St. Frances Cabrini.
-Friends of the Slinger Library will host its seventh annual Casino Night on Saturday, Feb. 6 from 6 p.m.- 9 p.m. Advance tickets are available for $8. Tickets at the door are $10 per person. You must be 21 years of age to attend. Admission includes a bag of funny money for playing games. Proceeds benefit the Slinger Community Library programs and materials.
-Interfaith Caregivers of Washington County will host an open house Feb. 18 from 5 p.m. – 7 p.m. at 2374A W. Washington St. The event will include an unveiling of "heartwork" artwork which is a display of the community's connection to Interfaith.
Copyright © 2016 by Judy Steffes/http://www.washingtoncountyinsider.com
© Judy Steffes and WashingtonCountyInsider.com, 2016. Unauthorized use and/or duplication of this material without express and written permission from this site's author and/or owner is strictly prohibited. Excerpts and links may be used, provided that full and clear credit is given to Judy Steffes and http://www.washingtoncountyinsider.com with appropriate and specific direction to the original content.