Around the Bend – Updates & tidbits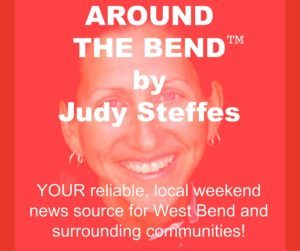 -Another notable business property for sale is the old Citgo building, 1613 W. Washington St, West Bend. The 2,050 square feet is priced at $299,900.
– Registration for West Bend Youth Football League is March 15 at 1248 Lang St. starting at 5:30 p.m. The WBYFO is a tackle football league for 5th – 8th graders in West Bend School District. Organizers are also gauging interest in a flag football league for 3rd and 4th graders. Flag football would run in the fall, approximately the same time as 5th – 8th grade football. More information at WBYFO.com
-Absentee ballots for the April 5, 2016 election were mailed out this week. In-person absentee voting gets underway March 21 and City Hall in West Bend is closed Good Friday, March 25.

-Congressman Jim Sensenbrenner is scheduled to have office hours at Jackson Village Hall on Friday, March 18 at 11:45 a.m.
– Truck Outfitters is holding a Grand Opening through March 19 for its new storefront, 1325 S. Main Street. Specials include all a full car window tint is $50 off.
-West Bend Leadership Group will be in the West Bend East High School Cafeteria, Tuesday, March 15 from 10:30 a.m. – 2:30 p.m. to encourage students to participate in Connect with Nature on Saturday, April 30.
-The Mile of Art Show is underway as student artwork from grades K-12 is decorating windows of businesses in downtown West Bend. The art will be in storefront windows through March 26.