Around the Bend: Updates & Tidbits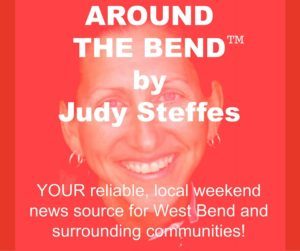 August 19, 2017 – Washington Co., WI – Updates & tidbits
– Wheels on Main is looking for 20 volunteers for its event Sunday, Sept. 3 in downtown West Bend. Volunteers receive a free meal and beverages. Opportunities include registration, assistant in beverage tent, selling donuts and coffee, 50/50 raffle tickets, soda & water. New this year are Bloody Marys and root beer floats. Contact [email protected] or 262-338-3909.
– Archbishop Jerome Listecki will join honored guests for a 160th anniversary Mass and celebration Sept.10 at St. Mary's Parish in Barton.
– Keller Inc., a Design/Build General Contractor with an office in Germantown, will build a large freezer, office and product expansion for Angelic Bakehouse under the direction of Keller project manager Nathan Laurent and architect Tony Tislau.
-The West Bend High School Class of 1952 will be celebrating its 65th reunion on August 26, 2017 at West Bend's Germanfest.
– Good Shepherd Lutheran Church (WELS) on the corner of Decorah and Indiana in West Bend will hold a ground breaking ceremony Sunday, Sept. 10 at 9:15 a.m. for its recently adopted building project.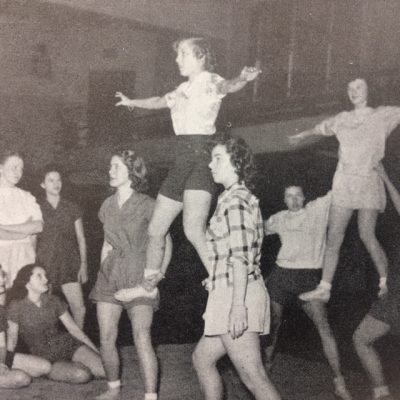 -The West Bend High School class of 1948 is will hold a reunion luncheon August 19 at noon at the Top of the Ridge.
-There will be a grand opening celebration on Tuesday, Aug. 22 at Consider the Lilies, 136 S. Main Street in downtown West Bend.
-The 19th Annual Richfield Historical Society Thresheree is Sept. 16 and 17 from 9 a.m. – 5 p.m. There will be wonderful family-fun activities including a live auction, tractor parade, and kids can build a scarecrow.
-The West Bend VFW Post 1393 is looking for a bar manager, full-time and part-time bartenders. Please send resumes to PO Box 982 West Bend, WI 53095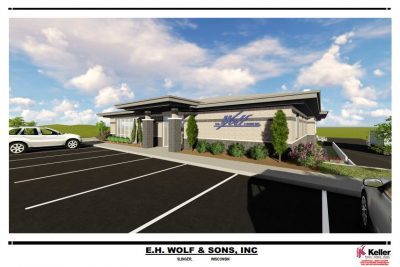 – E.H. Wolf & Sons, Inc. is adding a new 2-story office building to its property in Slinger, 414 Kettle Moraine Drive South. Keller Inc. of Germantown is working on the project; Dave Uttech is Project Manager and Ron Lindstrom is the Architect.
-Orientation for incoming freshmen is Tuesday, August 22 at 10 a.m. at UW-Washington County.  Classes at UW-WC get underway Tuesday, Sept. 5.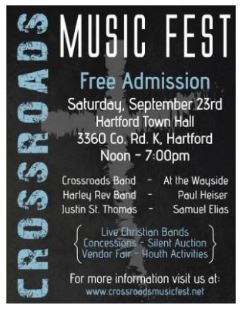 – Crossroads Music Fest is Saturday, Sept. 23. This year's free Christian music event is being held at Hartford Town Hall on County Road K in Hartford. From noon – 7 p.m. there will be live music, food, a silent auction, and lots of family-friendly activities.
– More than 4,000 people stopped last weekend in Hartford at the 10th annual Wisconsin Hot Rod Radio car show. Jackie Puzia from Milwaukee was the big winner of a $10,000 engine.