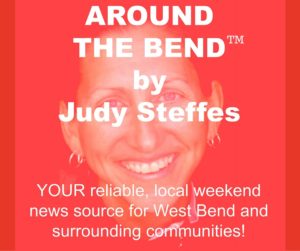 Nov. 5, 2016 – West Bend, WI –Pizza Hut will open hopefully before the end of the year at 1460 S. Main Street, West Bend. A build out of the interior is underway although plans have yet to be disclosed.
-The funeral for Rev. Rick Wendell's mother is Saturday, Nov. 5 at 1 p.m. at St. Margaret Mary Parish in Milwaukee. Milwaukee Archbishop Jerome Listecki will preside over the Mass for Patricia Ann Wendell who died Oct. 24, 2016.
-Daylight Saving comes to an end this weekend and neighbors remember to turn clocks back an hour.
–A sticky mess for crews with West Bend Public Works as there was an unusual spill of 50 gallons of liquid caramel in the roundabout at River Road and Paradise Drive. The driver must have thought the same thing and didn't think about stopping. The assumption was it was a bear hunter using it as bait.
– The 8th annual Women of Christ Conference at the Washington County Fair Park is Saturday, Nov. 5.  This is a chance for women to become inspired by their Catholic faith and feel God's grace.
– Winners of the Harvest Moon Celebration Pie Contest at St. Mary's in Barton included Marlene Bechler, Joan Hetzel, Joan Casseta, and Dick Rowley. Raffle winners included Kay Holbrook, Jay Pruett and Andy Klefsted.
-There was an official ribbon cutting this week as West Bend welcomed Kwik Trip to the community. The new gas station/convenience store opened on Silverbrook. As part of the ceremony Kwik Trip donated $1,000 to the West Bend Police Department and $1,000 to the West Bend Fire Department. The WBFD will buy protective ballistic vests for the firefighters to wear in hostile situations.
-Tommy Schwai's moment in the spotlight will be extended next week when "Real Milwaukee" comes to his Cedarburg store on Tuesday, Nov. 8.
– Kewaskum's Kayla Bastian has set a personal record of 1,000 kills as a member of the Truman University volleyball team. Bastian is a 2012 graduate of Kewaskum High School.
– The Museum of Wisconsin Art (MOWA) kicks off the holiday season with Bloomin' Holidaze on Nov. 11 and 12. The annual two-day event features lush florals throughout the galleries.
-There are job openings for a sidewalk crew and plow drivers at Extra Mile Snow Specialists in West Bend. Pay is $20 per hour. Applications at extramilesnow.com or call 262-334-3011.
-November 12 is Autumn Night Out at St. Frances Cabrini. A night of music, dancing, hearty appetizers and fellowship for $25 per person. Tickets at parish office or 262-338-2366.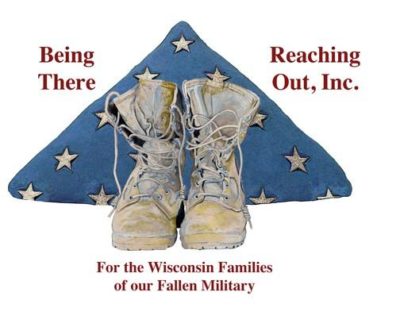 -Stop in All in Books, 136 N. Main Street, in West Bend to sign Christmas cards for our military personnel. One card for someone in each branch of the U.S. Military. Also one special card will be given to a Gold Star family. Signing will be hosted through Nov. 12.
-West Bend Park, Recreation and Forestry director Craig Hoeppner has received the "Professional Award of Merit," the highest award given by the Wisconsin Park & Recreation Association to a park and recreation professional in the State of Wisconsin.
– Help is available to families in Washington County that need assistance with winter heating bills. Contact Kay Lucas with the Washington County Human Services Department which oversees the Energy Assistance Program. The number is 262-335-4677.
-There's free mulch at the Public Works yard, 251 Municipal Drive, in West Bend. No drop-off sticker is required. Mulch available normal business hours and Saturdays, 8 a.m. – 1:30 p.m.
-The 17th annual Taste of Washington County is Nov. 30 at Washington County Fair Park Pavilion. Live auction items include 4 tickets US Open Golf Package Erin Hills June 16, 2017.
-Final weeks for Pat's Jiffy Stop, 111 E. Decorah Road, as one of the last corner groceries in West Bend is closing. Pat LaBuda has been part of the fabric of the community since 1982. "November 18 is going to be my last day," she said. Retiring at age 66, LaBuda said the Jiffy Stop space will be leased to the karate business next door.
– Enchantment in the Park powered by Westbury kicks off Friday, Nov. 25 at Regner Park. This year's event features brilliant holiday lights, a Christmas village, and a volunteer spirit.