As Local Scam Hits the Area – Reminder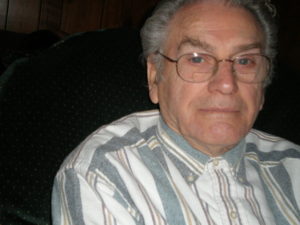 Senior citizens are constantly targeted as victims of high-dollar scams. Their loneliness and desire to help people are two of the characteristics the scammers prey upon.
Here is a story I did in 2013 that hits close to home for folks in Washington County.
In September a resident at Cedar Community in West Bend received a letter from the Spanish lottery indicating she won $4.5 million.
The letter was from The World Lottery. The address was San Vincent Paul, Madrid Spain.
"I was instructed to call my agent and this is his phone number," said Maggie. "I called, he was so charming and I said 'I think you're a scam.'"
Maggie is close to 90. She agreed to the interview as long as we did not use her real name. On a Saturday afternoon we sat at her dining room table, a pile of papers spread out and to the side, a mix of business cards from police and detectives.
Maggie's apartment was upscale and her intentions genuine. Sharp yet frail; smart but vulnerable. She had a givers heart. Although wary she politely continued the conversation with the agent.
"He said I'm going to treat you just like I would treat my mother," she said. "I mean it was this long line of everything and he kept calling and calling."
A victim's story
The prize-notification mailing looks professional with a corporate-style letterhead, paragraphs full of detail and a signature at the bottom – someone with a title or familiar name.
"This one has a signature from Janet Napolitano," said Maggie referencing the head of the U.S. Department of Homeland Security. Another letter was signed by the President of the World Lottery.
"They kept calling and saying $4.5 million and all I could think of was I could give all this money to the Cottages Memory Care and to my church," she said.
"The agent asked me what I was going to do with the money and when I mentioned charity he reassured me he would do everything he could to see that I got the money."
Maggie sorts though the letters, she has no idea how they got her name. The letters are copies. "The police wanted the originals," said Maggie.
"They told me was this was a lottery. I didn't even buy a ticket and he said everybody's name is put in a huge vat and mine was the name that came out," said Maggie. She laughs at how ridiculous it all sounds in hindsight.
"My agent had an accent, maybe Nigerian," she said. "I told him send me some money and I'll know it's not a scam. He said we have an office in Texas and you have to send some money there to pay the expenses and then you can get your money."
The moral of the story, according to Maggie is "don't give money to get money."
"I sent a personal check for $8,500 to Texas. Lost it all," she said. "The police are investigating, but the hardest part was this man was so nice and I could think of was all the things I could do with the money and I wanted it to be real."
It's a trust issue
Jackson Police Chief Jed Dolnick has been running a program on scams for two years. "It's called 'Take My Money Please,' and the one thing I stress with seniors is don't wire money," said Dolnick. "Do not wire money and don't ship money because 99 percent of the proceeds disappear."
'Confidence schemes' is how Dolnick described a majority of the scams which are getting better every year.
"It's creative in an evil way but these thieves, that's all they have to do is think of ways to fool people," said Dolnick.
Common scams include people reaching out for financial help after a disaster or the grandparent-scam where a grandchild calls to say they're out of luck, somewhere in a foreign country or in jail, and can you please send money.
Victims often think police can get their money back; Dolnick said "never."
"I recently spoke with someone from the Federal Bureau of Investigation. He was very empathetic, however the priority for the FBI and Secret Service are intrusions threatening national security or the power grids; they just can't devote time to these frauds," he said.
Protecting loved ones
Lori Ruch (pronounced Rook) is Vice President of Compliance at National Exchange Bank in West Bend.
"Most of us are trusting, too trusting," said Ruch. "They just want to believe the best."
A veteran in the banking industry, Ruch said even the smart, savvy and well connected get taken. "I have fellow bankers who have got caught in scams because they just thought it was legitimate."
The people behind the scams, according to Ruch, are also extremely slick. "Many times the scammers prey on the elderly because they think they don't know what's going on in the world. Seniors often feel a sense of duty of wanting to help and scammers are good, they tell a great story to try to help make you believe they're legitimate," said Ruch.
Questioned how children can protect their senior-citizen parents, Ruch encourages consistent involvement.
"Let them know if you hear about a scam or read a scam. Keep them informed. Let them know don't give personal information over the phone," she said.
Simple reminders, according to Ruch, are also a good way to keep seniors in the loop.
Reiterate to parents and seniors that the bank will never call and ask for their bank account number. Try to review a parents' checkbook and keep an eye on legitimate transactions.
Banks also work diligently with customers trying to detect possible fraud.
"If they get a letter or phone call we ask if they really know the person they're talking with," said Ruch. "If they try to cash a sketchy check or wire a large amount of money we ask what they plan on using this money for and we explain up front, we're doing this to protect you and your money because we have seen scenarios of fraud with customers," she said.
Loneliness and embarrassment are two key reactions fraudsters bank on to help continue their criminal ways.
"Many times what people realize they've been scammed they're too embarrassed to say anything or ask for help," said Ruch. "We encourage people to say something because you don't want this to continue or for them to take advantage of someone else."
A worse-case scenario but often a reality is the initial scam may just be the start of a long-term problem.
"They have your account numbers and phone number and they may keep trying things," Ruch said. "So we will close down accounts but if they have you social security number the identity theft can be next. That's why it's so important for people to speak up so we can stop it if there is something else."
More information
There are a variety of websites with more information on scam alerts and warnings including:
Fraud.org which recently published an article warning about con artists con artists contacting people under the guise of the Affordable Care Act or Obamacare.
www.fbi.gov is a timely website offering the latest news in government crackdowns, current warnings, and outreach and criminal reports.
PS: The cover photo is of my father – although he has not been the victim of a scam.