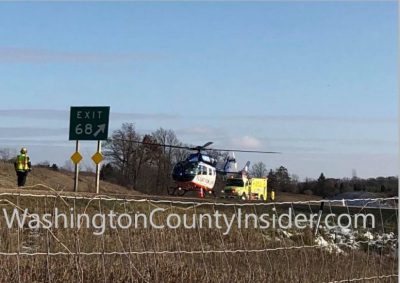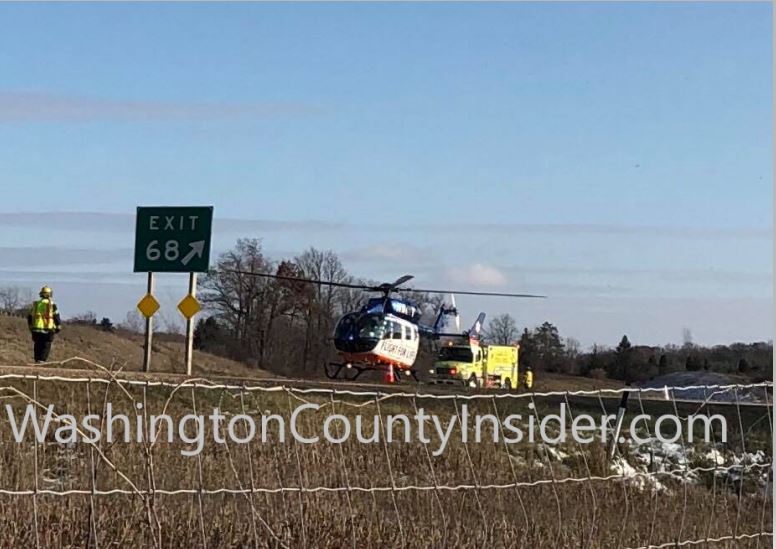 Nov. 12, 2018 – Town of Polk, WI – Wisconsin State Patrol is releasing more details in connection with an accident Sunday, Nov. 12 on I41 near County Highway K in the Town of Polk.
Wiscosnin State Patrol Master Trooper Brendan Braun said a family from Kenosha was driving up I41 on Sunday to go shopping in Fond du Lac when the driver, 27, swerved to avoid a vehicle and lost control when he over corrected.
The minivan went into the median and rolled over.
The dad and 6-month old baby were transported to the hospital in Hartford. "They didn't suffer any major injuries and the child was correctly buckled in a safety seat," said Braun.
The woman, 27, suffered some leg injuries. "The mom had her feet up on the dashboard when they were driving and the way the vehicle rolled her legs got jacked up from hitting the windshield," Braun said.
"She wasn't really trapped because the vehicle was crushed but she was more trapped because we didn't want to move her because of her condition."
The woman was transported to Froedtert Hospital in Milwaukee by Flight for Life. Braun said it was "more as a precaution."  She suffered non-life threatening injuries.
Wisconsin State Patrol is investigating but will not be issuing any citations.