Beautiful night for Not Just a Walk in the Park in West Bend sponsored by Horicon Bank
Come join us. Race kicks off August 1 at 6 p.m. at Riverside Park on Kilbourn Avenue in West Bend.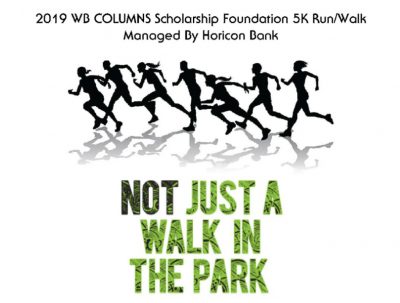 The event is a family-friendly race for runners and walkers alike, and benefits excellent community causes.
West Bend COLUMNS 5K "Not Just A Walk In The Park" managed by Horicon Bank
REGISTER FOR THE NOT JUST A WALK IN THE PARK 5K ONLINE
REGISTER FOR NOT JUST A WALK IN THE PARK – PAPER REGISTRATION