West Bend, WI – An interior remodel is underway on Commerce Street in West Bend, WI as the old Moonlighting is out and the new Hair of the Dog moves in. The layout is still rather familiar, but the colors and branding are changing after the building at 326 Commerce Street was purchased in October 2023.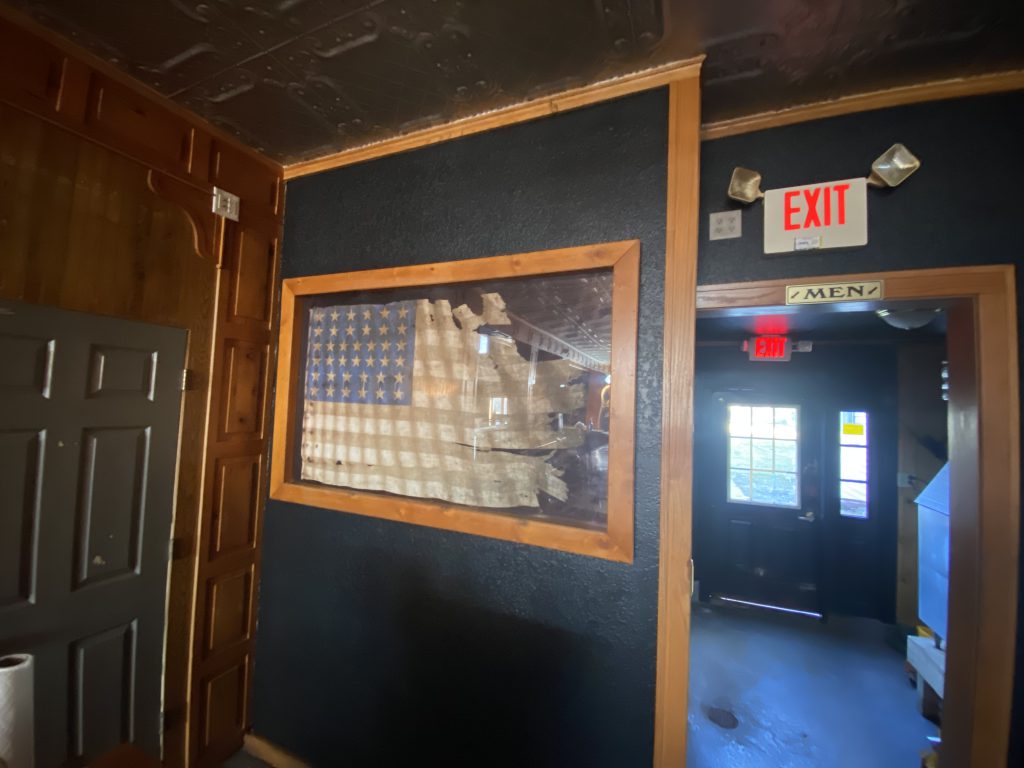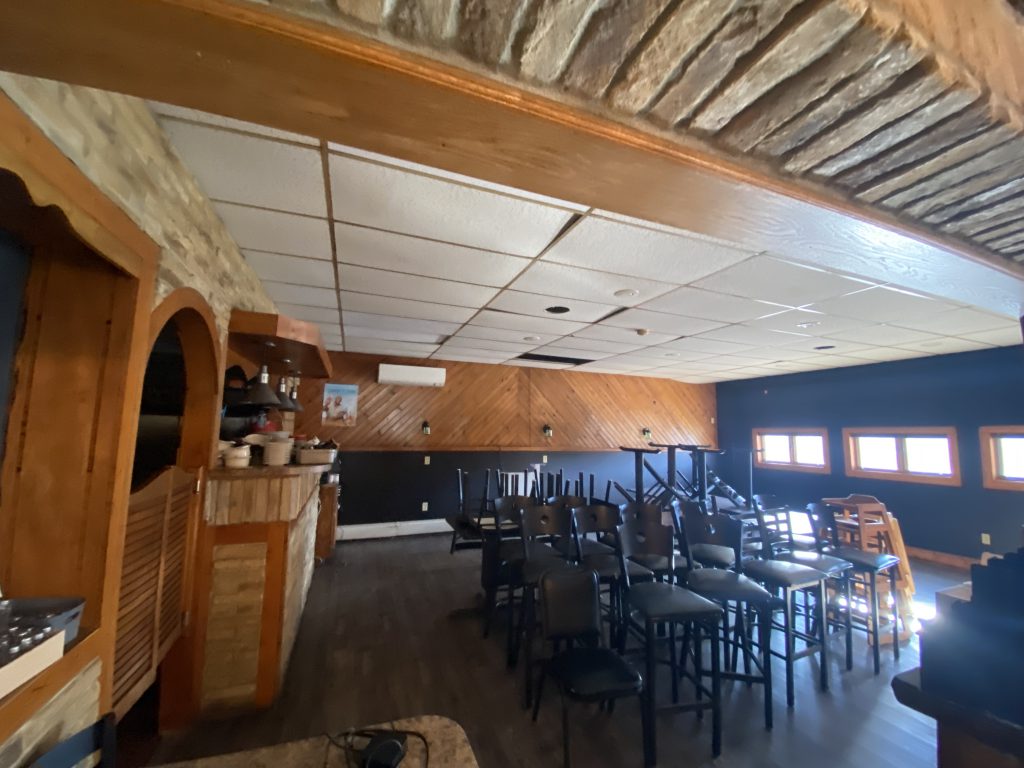 "We're going to spruce up that restaurant and bar with a new vision," said owner Beth Rose. "I'm going to do similar things to what I've done before and take buildings that are empty and need help and fix them up and fill them up and make them something new."
Rose is partnering with in Lisa Conradson, who was part of the success of Dohman's in Jackson.
"We're calling it Hair of the Dog because there's such a big back yard, we're going to take advantage of that and let people bring their dogs in the spring and summer and people can picnic back there with their dogs," said Rose.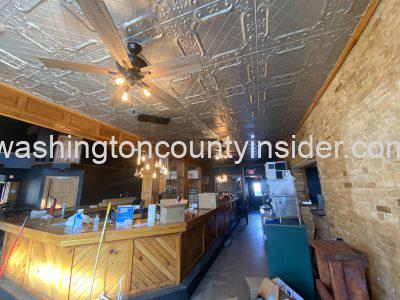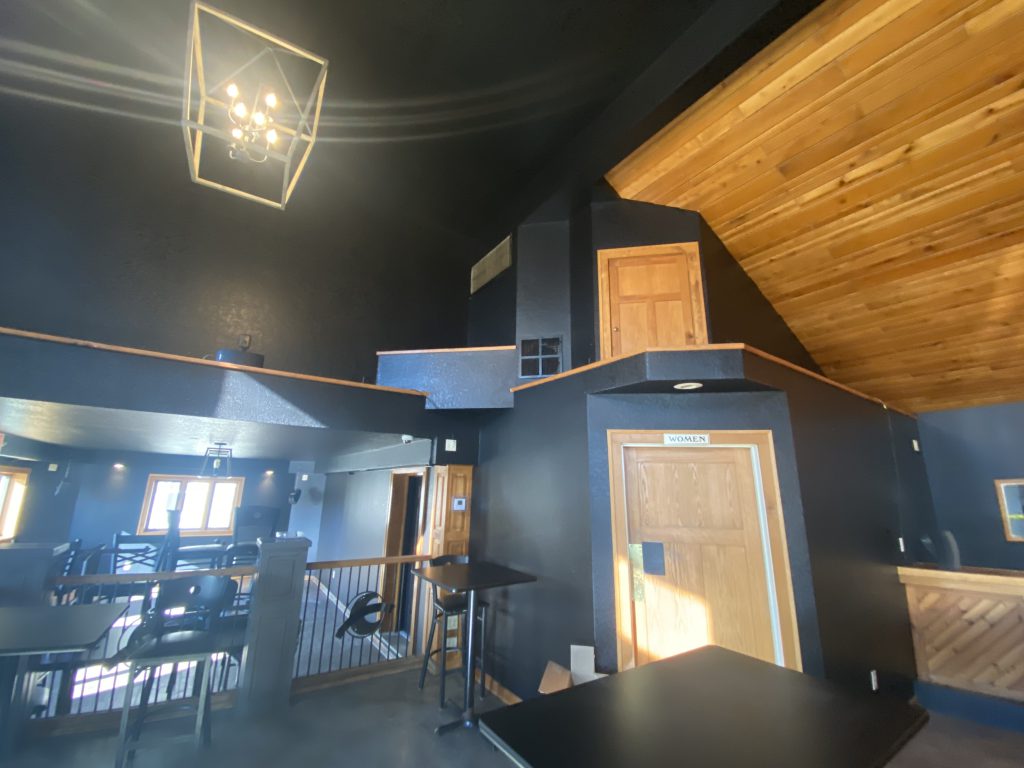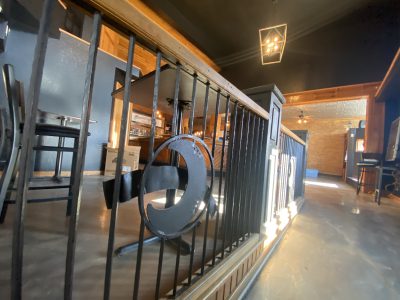 Below is a look at the new logo for the establishment, which intends to open in December 2023.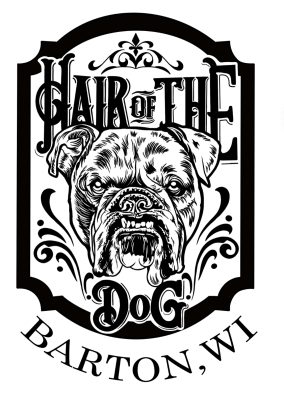 Below is an article that ran following the sale of the building in October 2023.
November 1, 2023 – West Bend, Wi – The building at 326 Commerce Street in West Bend, WI formerly home to Moonlighting and Don Taco & Tequila has sold. The building had been on the market since July 2023, after the latest business closed in March 2023 with a note on the front door about "kitchen maintenance."
The property included "a great restaurant, bar or club. Mostly furnished and ready for your updates or special touches. Previously "Don's Tacos and Tequila," had a great business and was only due to very unfortunate circumstances that it had to be closed. Huge restaurant/ bar area with loads of table seating, a walk-up attic that could be finished for more seating or storage, one small apartment and one large apartment that could be rented or for the employees to live in. The structure is brick and it's very solid, there is a detached 2 car garage for additional parking. Come check it out today and see if this is the investment opportunity you've been looking for! Property is part of an estate and is being sold As-is."
The parcel was listed at $359,000 and sold on October 31, 2023, to Beth Rose of West Bend, Wi.
Rose has invested in other properties across West Bend, WI, including the former Sager building /Pilot building.
A timetable on opening has yet to be determined.
Below is some history on the building from prior articles.
The 3,998-square-foot building dates to 1880.
In 2021 the total assessed value of land was $16,600 and the total assessed value of buildings: $279,200.
In 2020 the parcel had an Estimated Fair Market Value: $324,600
Port Washington State Bank acquired the property in February 2021 at $275,000.
The building sold July 9, 2021 to Felix Sanchez for $293,000.
"We have the Don Ramon's in Mayville, but this one in West Bend will be Don Tacos and Tequila," said Sanchez. "Basically it will be just tacos, burritos, and quesadillas."
Sanchez compared the menu to a simple, small menu like on a food truck.
"We will try to open in the next two months," he said. "A lot depends on how quickly we can hire staff."
A liquor license for the business came with the sale of the building as did the 36 star U.S. flag.
"One of the things that attracted me to the building was the U.S. flag on the wall," said Sanchez who also liked the quiet and comfortable location on Commerce Street. "I know there is something in that flag and I told the bank that it stays."
That flag was found years ago when the upstairs of the building was being remodeled. It was reportedly found behind a wall. The owners then framed it and put it on display downstairs.
That flag dates to the Civil War era, 1865 – 1867.
Click HERE for more on the history of the 36 star U.S. flag.
Sanchez currently owns two Don Ramon Mexican Restaurants including the one in West Bend, 501 Wildwood Road, which opened in July 2018. The other is in Mayville, WI.
The location in West Bend had quite the past as Samet Fejzuli purchased the former DQ property at 501 Wildwood Road in May 2015; the parcel had been in foreclosure since January 2014. Two short years later Fejzuli closed Mother's Day in October 2017.  Don Ramon Mexican Restaurant opened in the summer of 2018.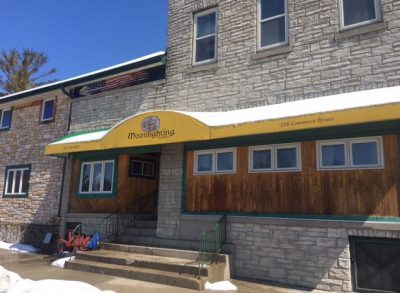 On a history note:
The tavern/restaurant was founded in 1995; it had been a popular restaurant ever since.
In 2017 the owner of the property, Joe and Sharon Stefanko, attempted to sell/lease Moonlighting Bar and Grill to Chad Goeman.
In 2018 that lease came to an end and the property was listed for sale or lease. The asking price for the +/-6,000-square-foot tavern/restaurant with attached living quarters was $725,000.
In December 2018 Eddie Daniel leased the building with an option to purchase.
Port Washington State Bank acquired the parcel in February 2021.