New menu unveiled at Moonlighting in Barton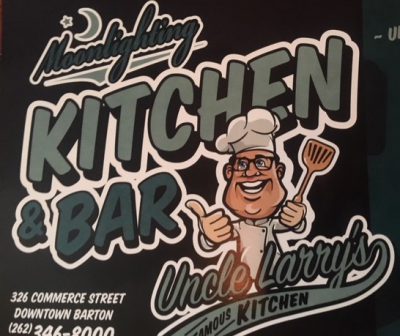 May 15, 2018 – Barton, WI – Moonlighting, 326 Commerce Street, in Barton has reopened with a bit of a new look and a fancy new menu.
Owner Chad Goeman has brought his Uncle Larry Goeman into the mix.
Walk into Moonlighting and as you cross the threshold you'll notice a new floor, some attractive new lighting and the elephant in the room is the new 20 tappers on the north wall.
The other big change is the menu.  If you're familiar with the food at the Goeman's BP RapidMart on Highway 60 in Hartford then you're familiar with Uncle Larry's cooking.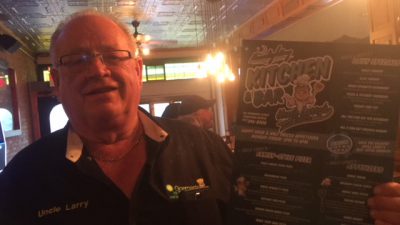 A preview of the new Uncle Larry's menu is below complete with daily specials, family-style pizza, Load'Em up Waffle Fries, and all-you-can eat ribs on Saturday and chicken on Sunday.