March 4, 2021 – West Bend, WI – Demolition is expected to get underway Monday, March 8, 2021 at Carl M. Kuss Field as a new grandstand, press box, lighting, dugouts and turf are constructed during the first phase of the project.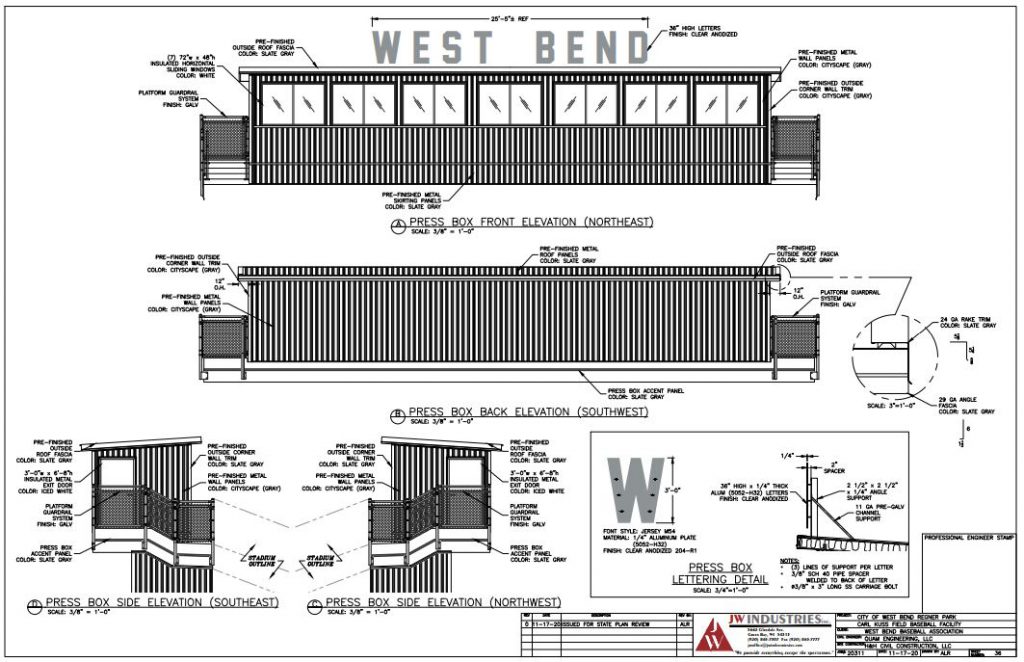 The grandstand will feature 517 bench seats and 7 wheelchair-accessible seats.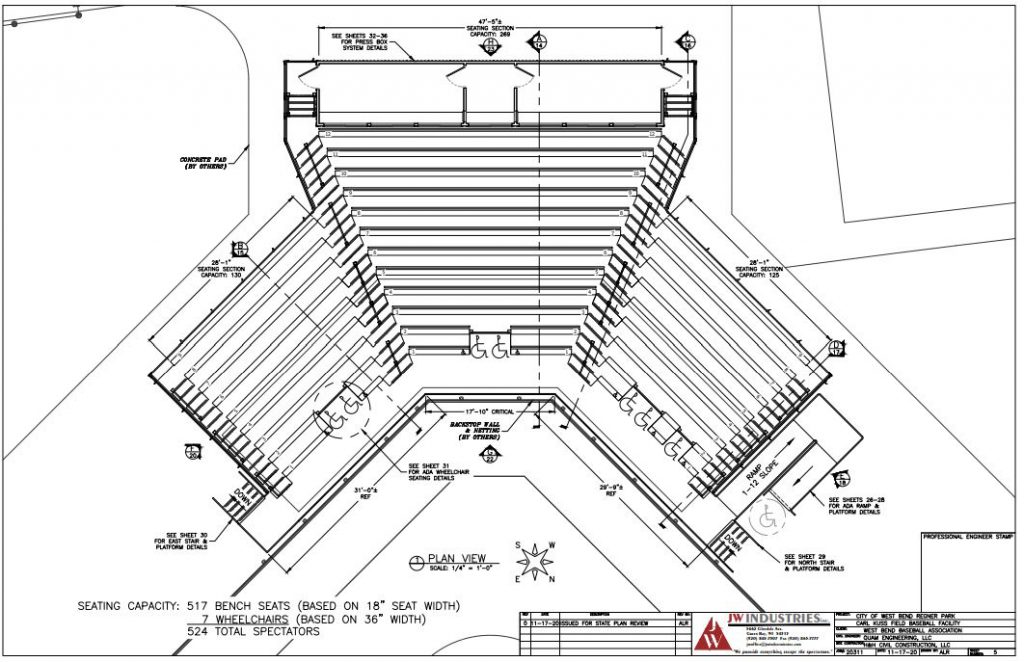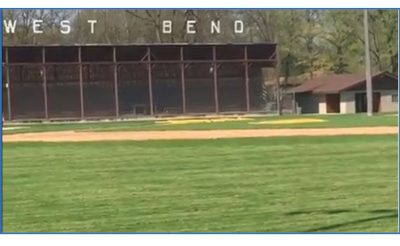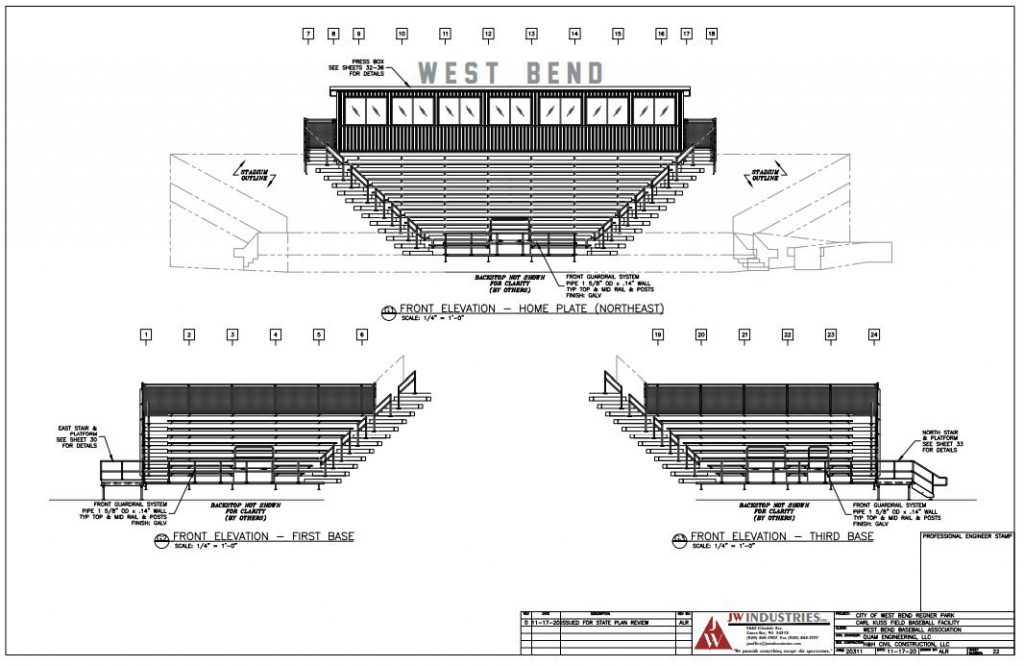 Click HERE to view the rest of the plan.
Some bullet points about the project:
The infield will be made up of a synthetic turf with plans to install turf in the outfield as funds become available.
Updates will be completed in phases with the infield and new 500 person grandstand constructed first.
The West Bend Baseball Association worked to raise $1.5 million for the project after funding with the Cal Ripken Sr. Foundation went sideways. The group has about $350,000 left to raise.
Click HERE for more details on the history of the project which started in August 2018.