Cedarburg woman runs from officer after OWI stop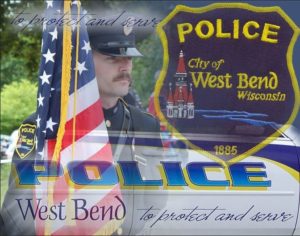 April 11, 2017 – West Bend, WI – OWI / Discharging bodily fluids on law enforcement officer/Disorderly conduct – 1200 Block of Wayne Road

On Tuesday, April 11, 2017, at 2:25 a.m., a citizen reported a vehicle left the roadway and was stuck in the mud.
When officers arrived at the scene a female driver ran from the area.
Officers gave chase and were able to catch the woman a short distance away hiding under a tree.
The Cedarburg woman, 25, failed the standardized field sobriety tests, blew a .123% into a PBT, and was arrested for OWI.
During the arrest and field sobriety tests the woman was screaming and creating a disturbance. She also spit at the arresting officer and was extremely uncooperative. The woman was charged with OWI, Discharging Bodily Fluids on a Police Officer and Disorderly Conduct.