Construction and travel update on State Highway 164 in Richfield
September 18, 2019 – Richfield, WI – The Village of Richfield has posted an update from the Department of Transportation regarding State Highway 164 which will be open at 9 a.m. Thursday, Sept. 19 from County Highway Q north to State Highway 167.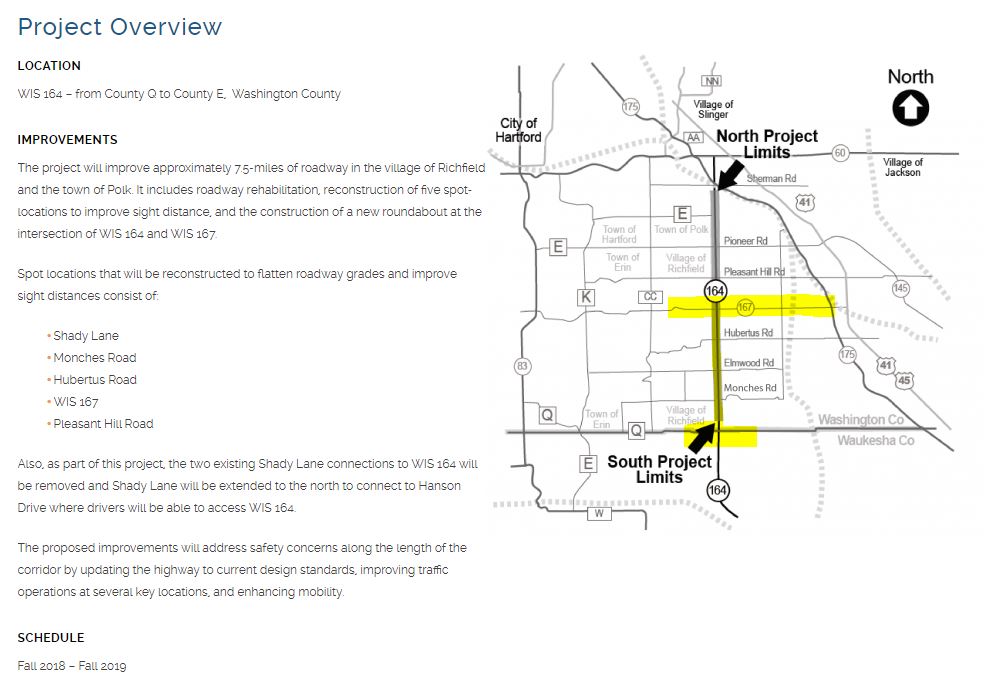 Hillside Road and CTH Q will also have traffic-control devices removed.
The Village of Richfield provided the schedule below regarding the timetable on the remaining half of the State Highway 164 project.