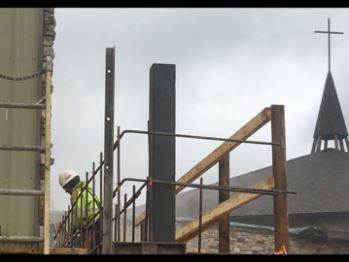 Nov. 18, 2017 – West Bend, WI –  Contractors in fluorescent yellow jackets and hardhats can be seen pouring cement and working on scaffolding as the $3.2 million expansion is underway at Good Shepherd Lutheran, 777 S. Indiana Avenue in West Bend.
The expansion will include four additional school classrooms and renovated bathrooms. There's also going to be a new welcome center and gathering space.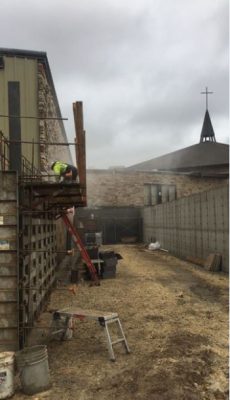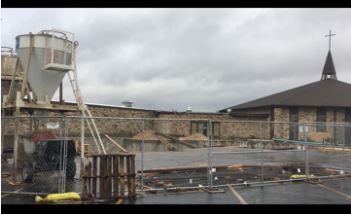 An elevator will be added along with a fellowship hall, Fireside Bible study room and the heating and air conditioning will be updated.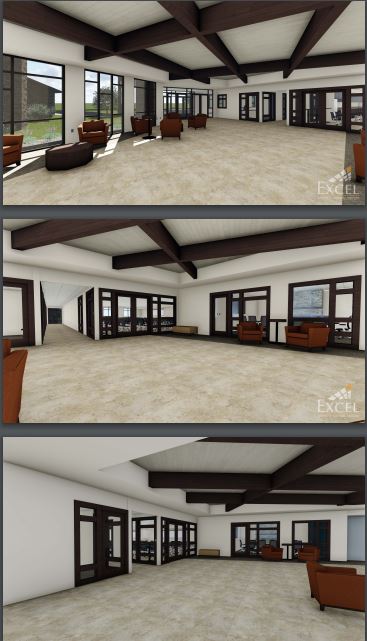 Designs feature retaining the wood beam ceilings and opening up the space for a cleaner and brighter look.
A groundbreaking for the addition was held Sept. 10, 2017. Click HERE to watch the video.
Photos courtesy Good Shepherd Lutheran.