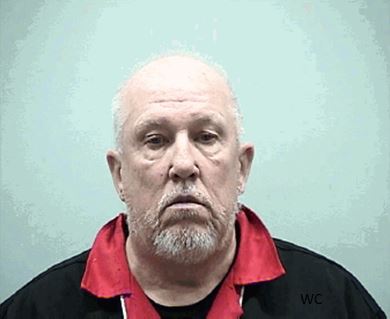 April 24, 2017 – West Bend, WI – Retired Slinger High School band director David Hanke made an appearance Monday in Washington County Circuit Court for a preliminary hearing.
Hanke appeared with his attorney William Andrew Mayer.
Attorney Stephanie L Hanson appeared for the State. The court discussed the charges and penalties.
In January, Hanke was charged with a Class D Felony for alleged sexual assault of a student by school staff.  Click HERE to read the criminal complaint.
Hanke appeared in court Wednesday afternoon before Judge James Pouros.
Detective Hope Demler with the Washington County Sheriff's Department appeared as a witness.  Attorney Mayer moved to dismiss the case without argument but the court found probable cause "to believe a felony had been committed and probably by the defendant."
The case was bound over for trial. The counsel requested additional time to follow up on some matters.
Arraignment was scheduled for June 7, 2017 at 8:15 a.m. before Judge James Pouros.
If convicted Hanke faces up to $10,000 in fines, up to 10 years in prison, or both.