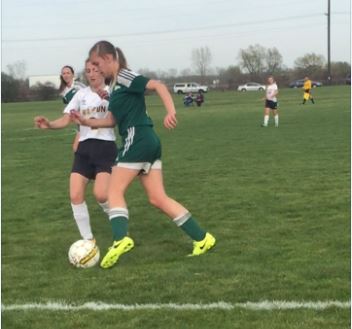 April 24, 2017 – Jackson, WI – The Kettle Moraine Lutheran varsity girls' soccer team faced the Waupun Warriors Monday night.
Strong winds proved tricky for the players, as the wind often caught the ball and sent it flying.
Waupun started strong and scored two goals in the first half.
Kettle came back stronger in the second half; creating numerous opportunities to score although none of the shots found the back of the net.
Waupun took home a 2 – 0 win.
Kettle's next game is against the Campbellsport Cougars on Tuesday night.