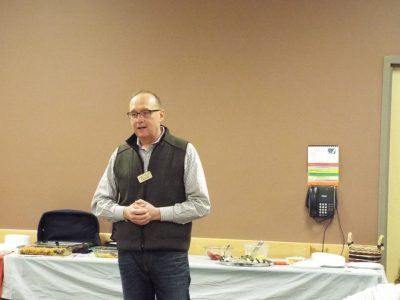 April 25, 2017 – Jackson, WI – The Washington County Republican Women recently heard details about the opiate epidemic affecting Washington County and the state.
Washington Co. Judge Todd Martens spoke about heroin and the many families affected by this drug in Washington County; it affects all income levels.  In 1999, there were zero heroin-related cases filed and in 2016, 180 plus cases filed.  In the last 10 years, heroin cases and overdoses have spiked.  The average age for an offender is 22-23 years old.
Martens noted that coping strategies need to be in place for a person addicted to heroin for the rest of their life, not just for the treatment phase, due to the high rate of relapse.  Of the probation cases for heroin, only 20% are a success.
Judge Martens also explained the TAD  (Treatment Alternatives and Diversion) program, which he helped design.  Washington County received a grant to bring over $500,000 treatment dollars to aid with this epidemic.  The program is slated to begin sometime this summer.