Election results from Hartford aldermanic District 1
Feb. 19, 2019 – Hartford, WI – Primary Election Day was sunny and a bit chilly and in Hartford 117 of 2,694 registered voters went to the polls to cast a ballot in the race for Dist. 1 alderman.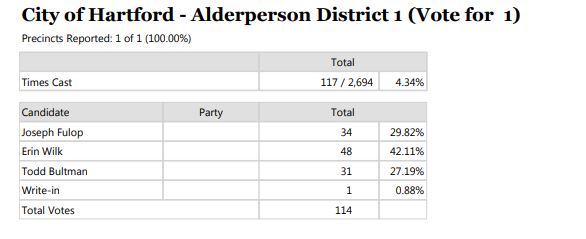 The top two vote getters Erin Wilk and incumbent Joseph Fulop will advance to the April 2, 2019 election.