Feb. 19, 2019 – West Bend, WI – Tanya L. Reuwsaat, 32, passed away unexpectedly on Sunday, February 17, 2019.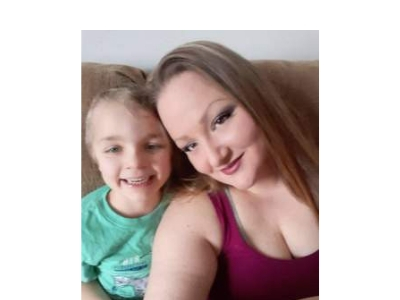 She was born on January 22, 1987 in West Bend to Jeffrey Reuwsaat and Bonnie (George) Matakonis. Tanya enjoyed art, drawing and started school for photography. She had a passion for helping others and being dedicated to her position at Noodles. Tanya loved her cats, especially her time with her son and family. Tanya will be greatly missed.
Tanya is survived by her son, David Jensen II; father, Jeff; mother Bonnie (George) Matakonis; sister, Shannon (fiancé) Jared Lisko) Reuwsaat; grandparents, Tom (Carol) Hanson; Dave Jensen I; aunt Dena (Ed Horsch) Reuwsaat; uncle Rick (Jorie) Hanson; cousins, Marcus (Bridgette) Hanson, Kristen (Ron) Picard; second-cousin, Aidan Hanson. Tanya is further survived by close friends.
Tanya is preceded in death by her grandparents, Wilbert (Betty) Reuwsaat.
A Celebration of Life will be at 12:30 p.m. on Saturday, February 23, 2019 at Still Waters Community United Methodist Church (3617 Scenic Road Jackson, WI 53037) with Pastor Lori Lossie presiding. Visitation will be Saturday, February 23, 2019 at church from 11:00 a.m. until 12:15 p.m.
In lieu of flowers, memorials appreciated to her family to go into a trust for her son, David.