Elevate Expands Family AODA Education and Support Group in West Bend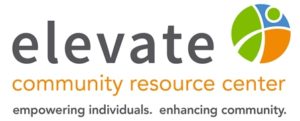 Jan. 16, 2018 – Washington Co., WI – Addiction not only impacts the life of the addict, it's ripple effect touches the lives of everyone in that person's circle—family, friends, co-workers, neighbors and more. When that happens, people can struggle with who they can trust to talk to or where they can turn for help.
Elevate Inc, a Washington County nonprofit with more than 40 years of service to the residents of Washington County is expanding its weekly Family Education and Support Group beginning January 24, 2018.
The new group will be held weekly, on Wednesdays, from 10 a.m.- noon at Holy Angels Catholic Church, 138 N. 8th Street, West Bend. The meeting will be held in the "Mission Room" located in the church basement. Enter via the carport entrance off of the main church parking lot.
The group is led by a trained facilitator who provides education to help families understand the disease of addiction, and how best to help their loved one, while reclaiming personal quality of life
Elevate's Family Education and Support Group is free and open to the public. The program offers a "drop in" approach so that participants can attend as needed or based upon their availability.
Pre-registration is encouraged but not required. To confirm the group has not been cancelled due to weather or illness, please call either Elevate at 262-677-2216 or Holy Angels Rectory Office at 262-334-3038.
Elevate now offers the following Weekly Alcohol and Other Drug Abuse Family Support Groups:
Starting January 24, 2018. New West Bend location.
Holy Angels Catholic Church, 138 N. 8th Street, West Bend, on Wednesday from 10 a.m. to noon Call (262) 334-3038 for more information
Group is also held at: Elevate Inc., N169 W21005 Meadow Lane, Jackson on Wednesday from 5 p.m. to 8 p.m.
Call (262) 677-2216 for more information