October 28, 2020 – Menomonee Falls, Wi – Elizabeth Ashley Rodriguez (lovingly known as Lizzie), 20, went to live with Jesus in heaven on Wednesday, October 21, 2020.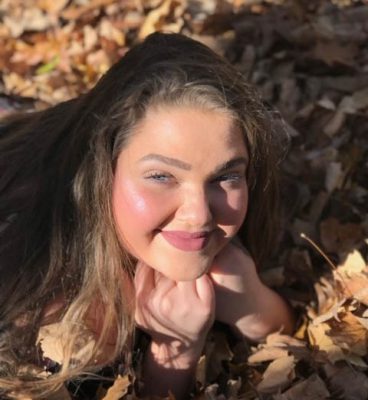 Lizzie was born on November 1, 1999, in Menomonee Falls, Wisconsin. She attended Bethlehem Lutheran School and graduated from Kettle Moraine Lutheran High School in 2018. Lizzie worked at the Childcare Center at Bethlehem Lutheran School. She found great joy in caring for the little lambs there.  Lizzie also went to Mequon/Thiensville School of Esthetics. She was diagnosed with leukemia in February of 2019.
Lizzie was full of life and fun. She brightened up any room she walked into. She enjoyed spending time with her family and friends. Lizzie touched many people's hearts and was sweet to everyone she met. Her favorite place to visit was Disney World. Lizzie loved music. She enjoyed cooking and sharing her recipes with those who asked.
Lizzie loved her Lord and Savior. Her favorite Bible verse was Jeremiah 29:11 – For I know the plans I have for you, declares the Lord, plans to give you peace, not disaster, plans to give you hope and a future.
Lizzie is survived by her parents, Tracy and Sean Rodriguez; her "little brother" Sam Rodriguez; beloved grandparents Nancy and Dick Maliszko; her best buddy and aunt – Lisa Maliszko (fondly known as Buggy); and Aunt B (Brad) Pearson. She is further survived by aunts, uncles, and many cousins.
A gathering will be held on October 31, 2020, at Bethlehem Lutheran Church, N84W15252 Menomonee Avenue, Menomonee Falls, Wisconsin at 10 a.m. Memorial service at 1 p.m.
The KML Family wishes the Rodriguez family our heart-felt prayers, constant support, and hope-filled encouragement amidst this great challenge.
Please join us in honoring Lizzie's memory during this Friday's KML home football game vs. Kewaskum at 7 PM. We encourage all attendees (those with passes) to wear orange to show their visible support during this "Orange Out" event.  Let's paint the stands and hillsides orange for Lizzie and all who battle Leukemia!
Those joining us via our livestream at
www.kmlhs.org/stream
are invited to post their words of comfort, encouragement, and support in the comment section during the game.
Donations can be directed to the donation boxes which will be near the pressbox, or given directly to the family electronically, via Venmo (@STESROD4).