Former Chase Bank on W. Washington Street in West Bend has been sold
January 30, 2020 – West Bend, WI – The former Chase Bank, 801 W. Washington Street, in West Bend has been sold.
The bank closed August 1, 2019. The new owner is Chris Wenzel, Founder and CEO of Alexssa Enterprises, LTD.
Wenzel said the new building will serve as headquarters for his company. Wenzel will close on the purchase Friday January 31, 2020.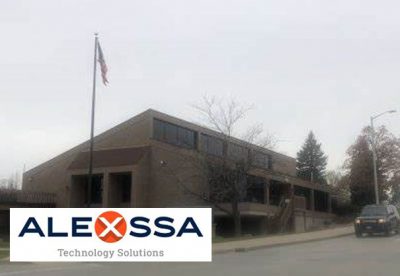 Alexssa is a provider of IT services and products in Wisconsin and has clients in eight additional states nationally. The company has outgrown its current location at 301 N. Main Street in the Historic Downtown West Bend.
"Purchasing the former Chase Bank branch on W. Washington will give our current team a little elbow room and allow us to add an anticipated 22 more full-time positions in the next three years," said Wenzel.
"Our success has come from putting clients and employees first in everything we do. We are excited to bring additional high-quality jobs to West Bend in the coming years."
Alexssa started in 1997 in West Bend to become one of the first companies to offer the community internet access. Today Alexssa provides businesses with managed IT departments along with innovative technology solutions such as cloud and local computing, security protection, surveillance, networking and consulting.
"We love West Bend and feel very blessed and grateful to be growing along with it."
Adam Williquette and Jo Sadownikow Broker and Owners of American Commercial Real Estate oversaw the transaction.
[adsanity_group num_ads="2″ num_columns="2″ group_ids="1492″ /]