Freshman Exhibition Night is Wednesday, May 10 at Kettle Moraine Lutheran H.S. By Jacob Moeller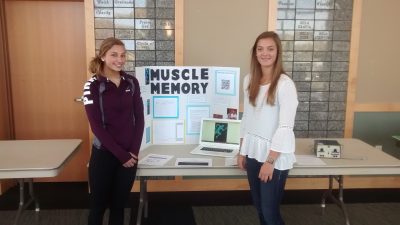 May 9, 2017 – Jackson, WI – Kettle Moraine Lutheran is hosting its inaugural Freshman Exhibition Night on Wednesday, May 10 from 5:30 p.m. – 6:30 p.m.
The event will take place in the lobby of KML's Performing Arts Center.
Each student completed a research project which included designing a product to solve a problem in today's society.
All are invited to attend to look at projects and ask questions of the students about their work.
Photo is of Peyton Weber (left) and Emma Pagel (right)