Hartford Union High School Board of Education Election | By Samantha Sali
Dec. 26, 2018 – Hartford, WI – Two seats are up for the Hartford Union High School's (HUHS) Board of Education Election on April 2, 2019.
The two incumbents whose seats are up are Craig Westfall (Deputy Clerk/Treasurer) and Bill Savage (Clerk)
The new term starts April 22, 2019 and will last three years (April 2022)
The HUHS website features information about all current Board members, including Westfall and Savage: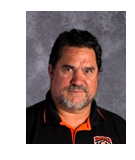 Bill is married to Tina Savage, and together they have four children. He has lived in Hartford since 2002. Bill holds degrees in Economics and Psychology from UW-Oshkosh. He is the Past President of The Hartford Area Taxpayer's Association and has been a Legislative Aide in the Wisconsin Assembly since 2004. Bill currently has a student at HUHS.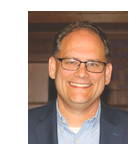 Craig Westfall is a UW-Platteville graduate and is currently is a Sales Engineer at Mayville Engineering Company, Inc. in Mayville, WI. Craig is a Jack Russell Memorial Library Board Trustee, involved in Boy Scouts with his sons, and served on the HUHS Strategic Planning Committee and the HUHS Safety and Security Team. Craig is married with three boys, a senior at HUHS, and 8th grader at Central Middle School, and a 5th grader at Lincoln Elementary School.
A Campaign Registration Statement and Declaration of Candidacy needs to be filed by 5 p.m. Wednesday, January 2, 2019, in the Superintendent's office (805 Cedar Street, Hartford, WI)