Hartford Union High School presents Little Shop of Horrors Musical | By Samantha Sali
Oct. 31, 2018 – Hartford, WI – Students at Hartford Union High School are preparing for the Friday, Nov. 9 opening of the fall musical, Little Shop of Horrors.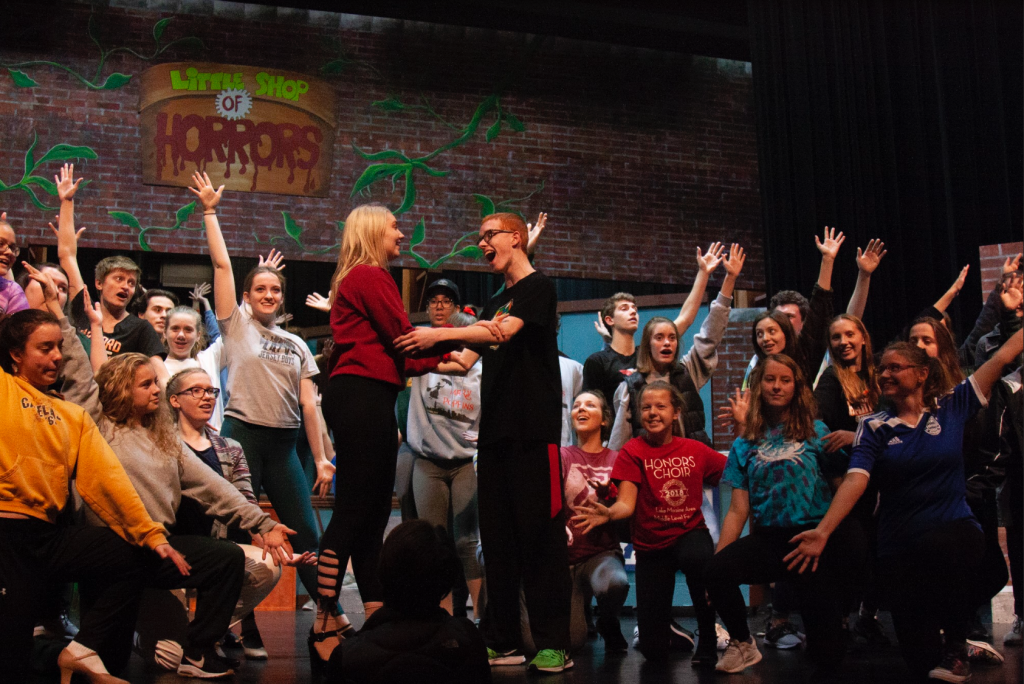 "Little Shop of Horrors is a musical comedy based on a science fiction B-movie from the 1960's," explained Musical Director, Andrea Moser.
"The basic premise of the show is a plant creature comes from outer space to take over the world. The play is set in the decrepit, depressing neighborhood of "Skid Row" where our main characters' down-trodden lives are suddenly changed for the better… or worse… by this alien invasion."
The musical has been in production since the end of school last year, starting with auditions and having a 2-day musical camp during summer break. Students began the 3 times-a-week rehearsal at the beginning of September.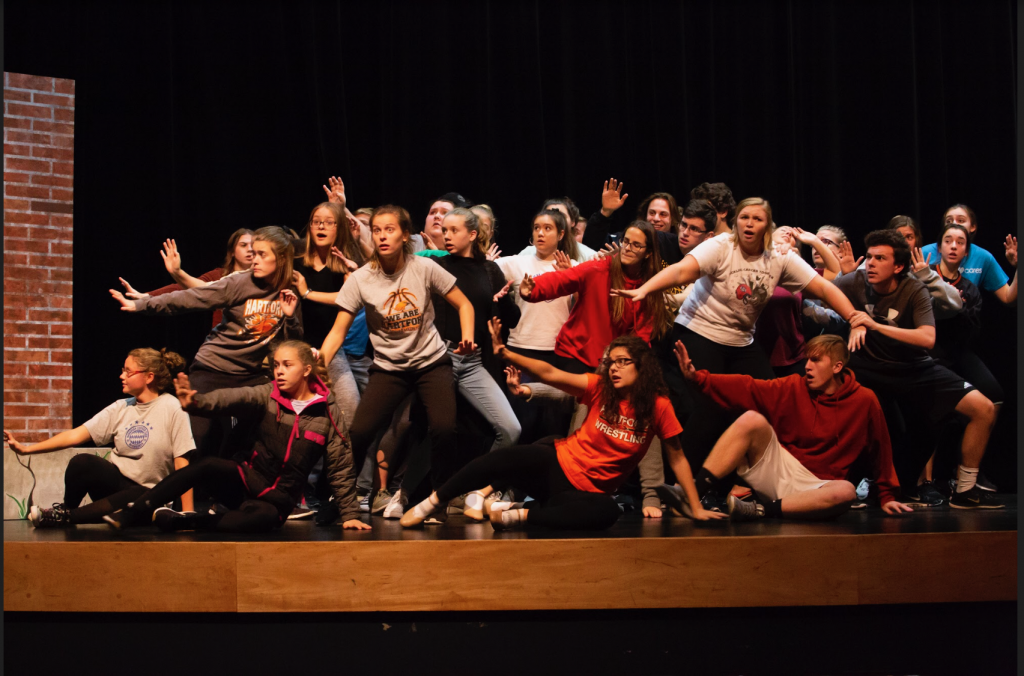 "This cast has been impressively prepared and motivated," said Moser. "I'm excited for them to show off the fruits (and killer plants) of their labor."
Hartford Union High School announced at the beginning of the year that Moser, a '92 alumni, would be joining the theater team. Moser is a graduate of UW-Whitewater with a BFA in Theatre Performance, along with several years' experience in improv, sketch comedy, and acting. She has directed approximately 20 student productions.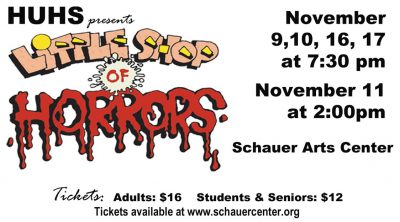 Performance dates for Little Shop of Horrors:
November 9 and 10 at 7:30 p.m.
November 11 at 2 p.m.
November 16 and 17 at 7:30 p.m.
Tickets can be purchased at the Schauer Center.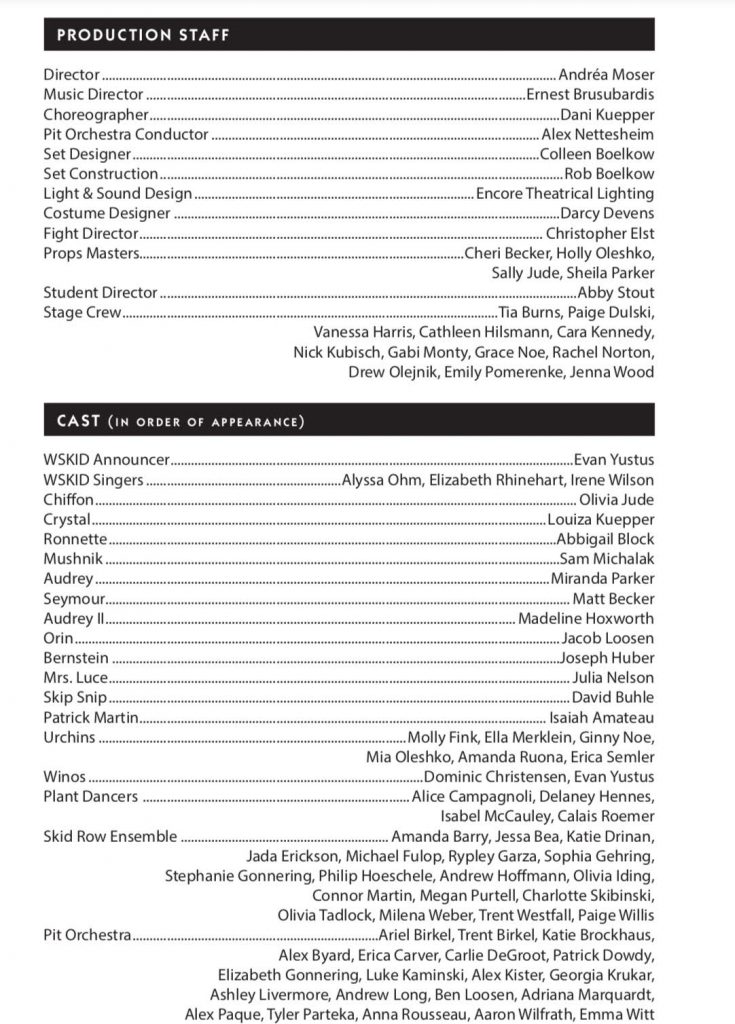 Photo courtesy, Tony Garza