VIDEO | Rebroadcast of the 2018 We Energies Cookie Book distribution in West Bend
Oct. 31, 2018 – West Bend, WI – A very efficient process in West Bend on Wednesday, Oct. 31 as volunteers and staffers from We Energies on Sand Drive handed out its famous 90th anniversary 2018 We Energies Cookie Book.
Karin Poznanski is an employee with We Energies. She has been participating in the cookie book distribution for years. "We started at 10:30 a.m. today because traffic was backed up from Decorah Road to Main Street," she said. "Somebody had been waiting since 8:30 a.m."
"The cookie book is a local favorite because it  has been passed on from generation to generation," said Poznanski.
While We Energies had boxes full of the 27-page book, each person in the vehicle was alotted two.
"Can I have four," said a man in a truck.
"We try to be accomodating but we want to make sure that everybody gets one," said Poznanski.
The free We Energies Cookie Book will be distributed until 3 p.m.
If you missed today's distribution click HERE to find out the rest of the season schedule or order your book online.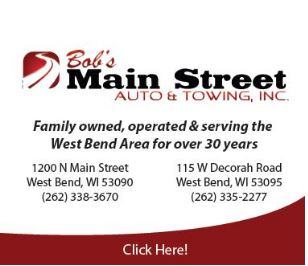 About Author
Judy Steffes
First-run stories from a trusted reporter who has lived in West Bend/ Washington County for over 33 years. Business/faith/education/community/history/arts.