West Bend, WI – Holy Angels Catholic School, 230 N. Eighth Avenue, in West Bend, Wi announced its February students of the month.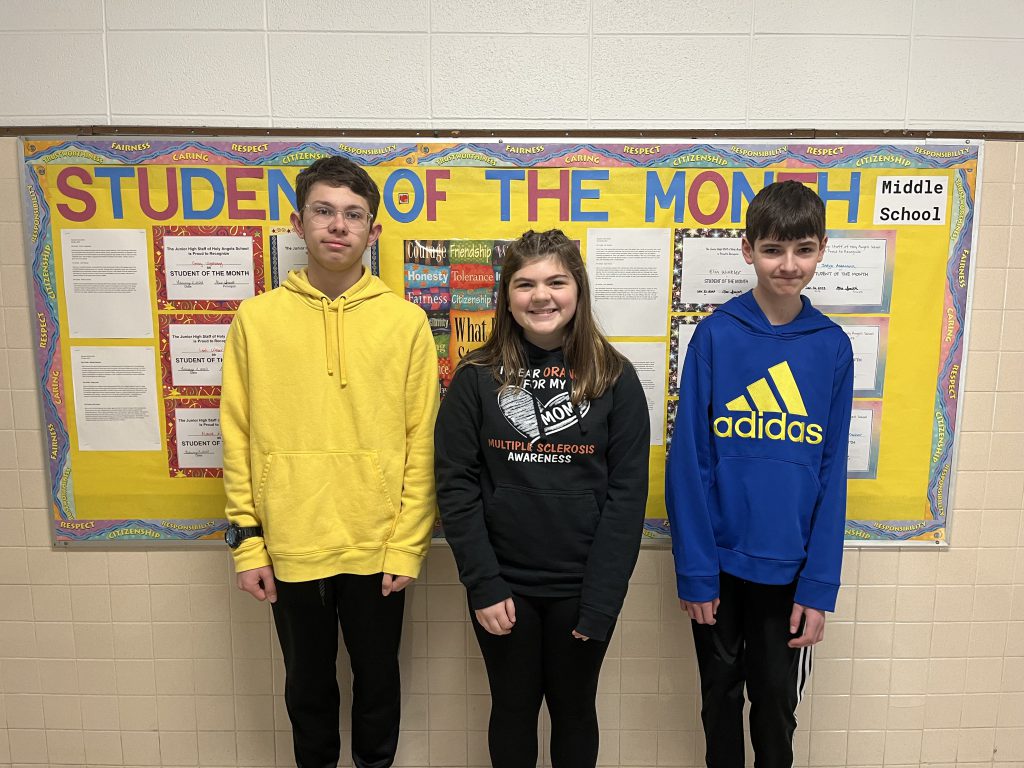 6th Grade:  Gianna Reisweber
Gianna is a creative soul whose favorite class is art. In fact, she hopes to be an art teacher when she grows up. She certainly has the skills and personality for the job.  She joined the crochet club and has led the way designing crochet penguins and showing others her skills.  Gianna is a good student who works hard and stays organized. She is friendly and kind to everyone, avoiding the drama that goes along with junior high friendship groups.  
7th Grade:  Ryan Friemel
Ryan is appreciated for his intelligence, motivation and interest in learning. He is known for his excellent handwriting skills. Ryan likes to work independently and will always put forth effort. Ryan is willing to challenge himself and has shown great improvement in tennis which he recently took up. Ryan helps out as a patrol with the morning kindergarteners.
Click HERE to SUBSCRIBE to FREE local news at
8th Grade:  Hunter Holbrook
The junior high teachers note that Hunter is one of the most dependable students they know.  He is even-tempered, friendly, and gets along with literally everyone. He shows his maturity by consistently putting in strong effort and turning in good work. He can be counted on to be organized, stay on task, and work with any and all partners.  Hunter is a collector of Funko Pops when he isn't busy doing schoolwork.  He helps out with the fourth graders as a patrol.
Don't forget the Gifts from the Heart Fish Fry and Raffle is Friday, March 17 in the Walnut Room at Holy Angels.