Washington County, WI – On Saturday, October 16, 2021, Army veteran Angel Santiago of West Bend, WI, will be on the Stars and Stripes honor flight with his daughter, Amanda, who will be acting as his guardian. He couldn't be more excited. It has been a long time since Santiago has been to D.C., having taken his family in earlier years.
"I got back [from Vietnam] 50 years ago but I didn't really think much of [what people thought] at the time," said Santiago. "But thinking back, it didn't seem like anybody really cared. That's why the Honor Flight is such a big deal to us."
Upon enlistment to the United States Army when he was approximately 20 years old, Santiago trained for MOS (military occupational specialty) 13A—Field Artillery. "I was part of an M109 Mobile Unit. It's like a tank, field artillery. I started as powder man and you work your way up from powder man to what we called "pro joe's" or projectiles, to loader to gunner; you work your way up the longer you're there," he said.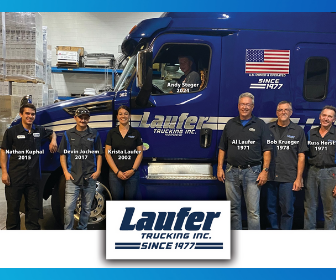 Cue some Army humor from Santiago after indicating he preferred the position of loader. "On the M109's there was a loading ramp but, boys being what they are, we would just throw 'em in. No rammer," he said.
Santiago said of his time in Cambodia, "I saw the most stuff coming at us…. It was the first place I went overseas and I had to run right from the airplane straight to the bunker."
Santiago also served one year in Vietnam and earned the rank of Specialist 4th Class; he received the Army Commendation Medal, Vietnam Service Medal, Vietnam Campaign Award, and the National Defense Service Medal.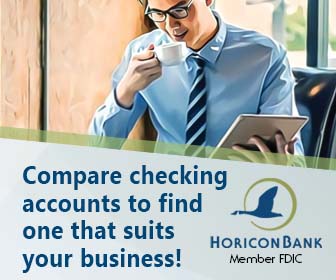 Following his time served in the Army, Santiago was employed for Wisconsin Bell Telephone where he met his wife, Debbie, who Santiago said "tricked me" into dating and getting married. He retired from Wisconsin Bell in 1999 after 31 years as a technician after starting in the mailroom.
Santiago and his wife have two children; Amanda, who lives in Crandon, WI, and Craig, who lives in Portland, OR.
Other veterans from Washington County on the Saturday, October 16, 2021 flight include:
Vietnam Army Gerald Schwenke of Colgate
Vietnam Army Jerry White of Colgate
Vietnam Army David Daniels of Germantown
Vietnam Army Thomas Farvour of Germantown
Vietnam Army Gordon Peszko of Hartford
Vietnam Marines Ralph Waters of Jackson
Vietnam Army Norbert Repinski of Kewaskum
Vietnam Army Daniel Barney of West Bend
Vietnam Navy Arthur Scherer of West Bend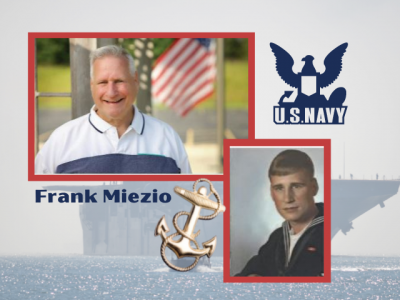 Vietnam Navy Francis Miezio of West Bend. Click HERE to read about Frank Miezio's service.
Vietnam Air Force Preston Jackson of West Bend
Vietnam Marines Michael Norman of West Bend
Stars and Stripes Honor Flight is the Milwaukee area hub of the Honor Flight Network. Founded in 2008, Stars and Stripes Honor Flight has flown more than 7,600 WWII, Korean War and Vietnam War veterans from southeastern Wisconsin on one day, all-expenses-paid trips to Washington D.C.