Washington County, WI – Marine veteran Ralph Waters of Jackson will be boarding the Stars and Stripes Honor Flight on Saturday, October 16, 2021, with his guardian and daughter Erin Andrews of North Fond du lac.
Waters enlisted in the Marine Corps at the age of 20 and, after three years, was honorably discharged in 1969, having attained the rank of corporal.
As a combat engineer, Waters spent most of his time in Vietnam. "Basically what we did, we would fix and rebuild bridges that were built and then blown up….and we did whatever had to be done. We did defoliation of the vegetation and things like that," said Waters.
Waters humbly shared that he received the Purple Heart for taking shrapnel to the face. He also received the Presidential Unit Citation, the Vietnam Campaign Medal, the Good Conduct Medal, National Defense Service Medal, and the Vietnam Service Medal.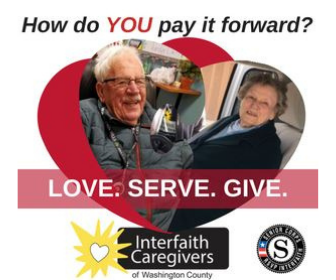 After his term of service was over, Waters returned stateside to no "welcome home" message. He said, "there was no parade."
Waters graduated from Marian University and went on to spend 32 years at Giddings & Lewis Manufacturing Company in Fond du lac. "I worked in the electronics division building computers," said Waters.
After his first wife passed away from cancer, Waters married his current wife of 36 years, Barbara. Together they have a son who lives near Jacksonville, Florida, and his daughter who is accompanying Waters on the flight.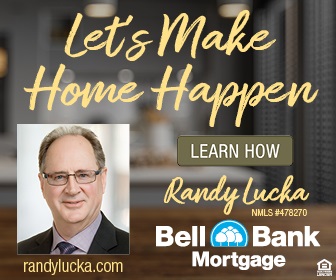 Waters wasted no time boasting of his recently born twin great-grandchildren—six-week-old fraternal twins.
In his spare time, Waters enjoys buying benches in need of a little TLC and refurbishing for sale. He and his wife love to travel, having been to Portugal, Italy, Germany and a riverboat cruise to Budapest and Prague.
Waters is looking forward to seeing the Vietnam War Memorial on this trip.
Other veterans from Washington County on the Saturday, October 16, 2021 flight include:
Vietnam Army Gerald Schwenke of Colgate
Vietnam Army Jerry White of Colgate
Vietnam Army David Daniels of Germantown
Vietnam Army Thomas Farvour of Germantown
Vietnam Army Gordon Peszko of Hartford
Vietnam Army Norbert Repinski of Kewaskum
Vietnam Army Daniel Barney of West Bend
Vietnam Navy Arthur Scherer of West Bend
Vietnam Army Angel Santiago of West Bend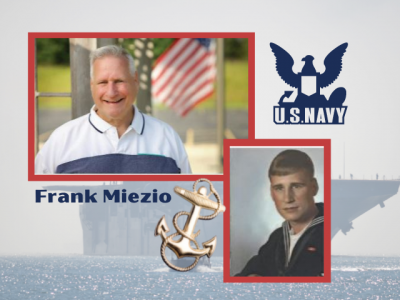 Vietnam Navy Francis Miezio of West Bend. Click HERE to read about Frank Miezio's service.
Vietnam Air Force Preston Jackson of West Bend
Vietnam Marines Michael Norman of West Bend
Stars and Stripes Honor Flight is the Milwaukee area hub of the Honor Flight Network. Founded in 2008, Stars and Stripes Honor Flight has flown more than 7,600 WWII, Korean War, and Vietnam War veterans from southeastern Wisconsin on one day, all-expenses-paid trips to Washington D.C.