Washington County, WI – At the age of 71, Army veteran Thomas Farvour has seen a lot in his lifetime, but he has never witnessed the sacred ground of the Vietnam Veterans War Memorial in Washington, D.C. Thanks to the Stars and Stripes Honor Flight and the support of his guardian and granddaughter, Erin Richards of Weston, WI, currently a student at UW-Stevens Point, he will be doing just that on Saturday, October 16, 2021.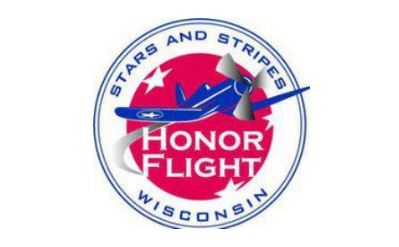 Farvour enlisted in the United States Army and spent 10 years working various MOS's (military occupational specialties), finishing as a Sergeant/E5. "I initially enlisted as a helicopter mechanic. I went to basic training at Fort Benning and while I was in basic training I was recruited for airborne," said Farvour.
Once Farvour got to Ft. Rucker he learned he was color blind and was told he could not continue in his current MOS. The Army offered him the position of 13F, artillery forward observer and Farvour left for Ft. Sill, OK, for training and from there went to Vietnam and was a part of an LRRPT (long-range reconnaissance patrol team) for 7 months.
After returning stateside on 'wounded status,' Farvour was reclassified to a 71L (clerk typist), then underwent schooling to change his MOS to 75B (battalion personnel administrative specialist).
Upon discharge, Farvour kept one foot in the Army as a recruiting specialist and another in civilian employment as recruiting command officer. When he finished his career in Civil Service, Farvour took up selling cars for over 20 years with a number of years as a corporate manager for a major car dealership in Wisconsin.
Since his retirement, Farvour stated tongue in cheek that he did "a combat tour at Walmart and did another combat tour over at Home Depot." He spends a lot of his time in his large garden where he feels he gets his best 'therapy."
Farvour is also a sportsman, having shot his first bear at 180 pounds a couple of weeks ago just north of Neillsville, WI, and will soon be leaving for pheasant hunting in South Dakota with his son and "some of the guys."
Farvour has been married to his wife, Gloria, for 32 years; together they have 5 children and 7 grandchildren. Farvour first met his wife at a softball banquet where they initially went their separate ways. Less than one year later they met again at the former Washington House and "the rest is history."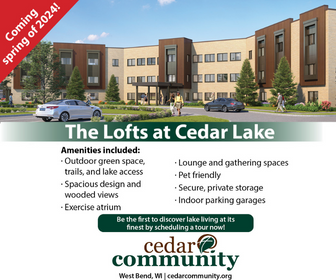 Farvour took a moment to lend kudos to his wife's cooking skills and talked about her slow-cooked pheasant with onions, gravy, and potatoes as if it were already on the dinner table. "My wife eats venison, too," Farvour said.
Other veterans from Washington County on the Saturday, October 16, 2021 flight include: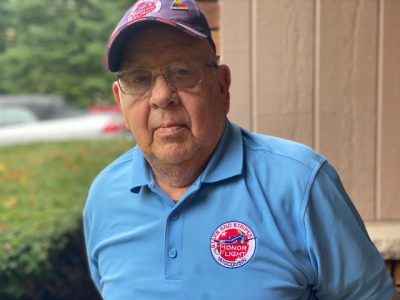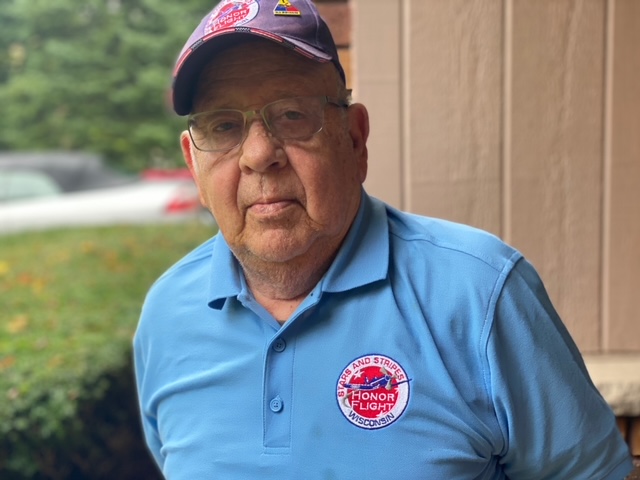 Click HERE to read about Vietnam Army Gerald Schwenke of Colgate
Vietnam Army Jerry White of Colgate
Vietnam Army David Daniels of Germantown
Vietnam Marines Ralph Waters of Jackson
Vietnam Army Norbert Repinski of Kewaskum
Vietnam Army Daniel Barney of West Bend
Vietnam Navy Arthur Scherer of West Bend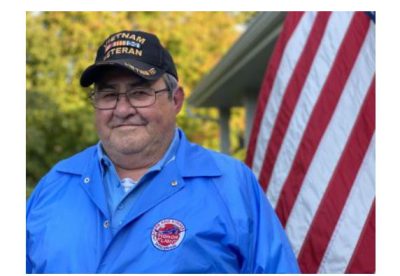 Vietnam Army Angel Santiago of West Bend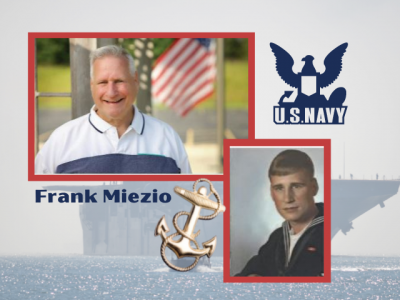 Vietnam Navy Francis Miezio of West Bend. Click HERE to read about Frank Miezio's service.
Vietnam Air Force Preston Jackson of West Bend
Vietnam Marines Michael Norman of West Bend
Stars and Stripes Honor Flight is the Milwaukee area hub of the Honor Flight Network. Founded in 2008, Stars and Stripes Honor Flight has flown more than 7,600 WWII, Korean War, and Vietnam War veterans from southeastern Wisconsin on one day, all-expenses-paid trips to Washington D.C.