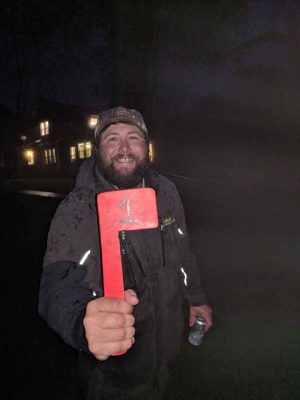 May 27, 2018 – Big Cedar Lake, WI – The third stop of the K.M.M.B.T. on Monday May 21 was on Big Cedar Lake.  Although Mother Nature  brought cool, rainy and foggy conditions, fish catch totals were up big from the previous two weeks.
Out of the 16 teams that competed, a total of 7 limits were brought to the scale at nights end.
First Place- Vince Hytry and Dennis Mantych walked away with there first victory of the year, topping the scales with a 5 fish limit at 9.38 lbs.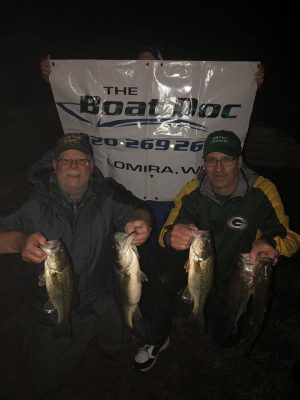 Second Place-Backing there 3rd Place finish last week, Dave Wendegatz and Dean Sheldon brought in a solid 5 fish limit at 9.04 lbs.  Big bass honors of the evening was also caught by Dean Sheldon with a 3.03 lb largemouth.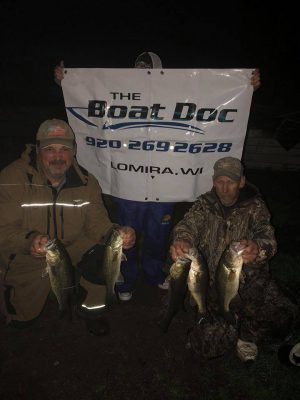 Third Place-The hottest team in the league right now, Marv Thiesen and Roger Kutz, brought in a 5 fish limit at 8.96 lbs.  This marks there 3rd money placing night in the first 3 tournaments.
Fourth Place-  Rounding out the top finishers of the evening was Logan Kertscher and Mitch Zale with a 5 fish limit at 8.36 lbs
The league is off next week for Memorial Day and will continue June 4 on Long Lake.