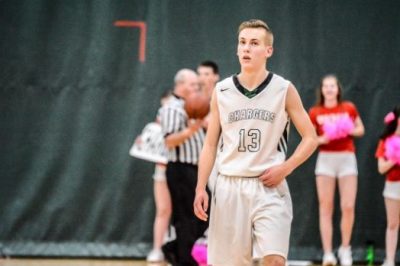 Feb. 16, 2018 – Jackson, WI – Kettle Moraine Lutheran held its senior night on Friday, hosting the Berlin Indians in an East Central Conference match up.
Seniors Solomon Zarling and Zachary Zuleger both posted double-doubles as the Chargers pulled out a 63-59 victory.
Zarling led the team with 15 points and 11 rebounds, while Zuleger posted 12 points and 10 rebounds.
KML is now 16-5 on the season, including 12-1 in the ECC.
The Charger's final game of the regular season comes Thursday when they face Kewaskum.
Photo is of Solomon Zarling, courtesy of Diane Behm