March 28, 2023 – Washington Co., WI – The Washington County Sheriff's Office is investigating the third traffic fatality of 2023. On Monday, March 27, 2023, at 1:15 p.m. the Washington County Dispatch Center received a report of a crash at the intersection of Highway 33 and Alpine Drive involving two cars and a semi-truck.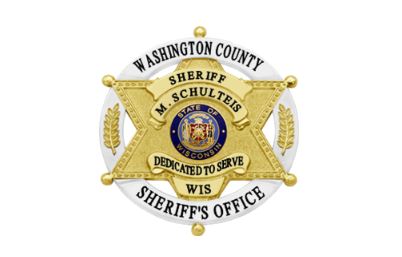 Deputies from the Washington County Sheriff's Office along with the Allenton Fire Department responded to the scene.

Upon the arrival of emergency personnel on the scene, it was determined that the operator of one of the vehicles was severely injured.
Allenton Fire Department requested West Bend Fire Intercept to respond and later Flight for Life was requested to respond to the scene.  Flight for Life landed on Highway 33 and the injured subject was ultimately transported to Froedtert Wauwatosa by Allenton Fire.
Later, the Washington County Sheriff's Office was notified by staff at Froedtert Hospital that the operator in the lead car was deceased.  The operator of the semi-truck and the vehicle behind the lead car were not transported by rescue.
An initial investigation of the crash showed that two vehicles were eastbound on Highway 33 and the lead vehicle, which was occupied by only the driver, a 61-year-old Town of Addison man, slowed and came to a stop to make a left turn onto Alpine Dr.  The second vehicle, occupied only by the driver, failed to stop for the lead vehicle making the left-hand turn and rear-ended the stopped vehicle.
The lead vehicle went into the oncoming lane of traffic, as a result of the collision, and struck a semi-truck that was westbound on Highway 33.
Highway 33 was closed for approximately 3 hours to assist in the crash investigation and vehicle removal.
The crash remains under investigation by the Washington County Sheriff's Office and no further information will be released at this time.