October 21, 2020 – West Bend, WI – James Laubenstein, 79, of West Bend, was called home to be with the Lord on October 13, 2020.  He was born October 12, 1941 in Cedarburg, Wisconsin to Harold and Alice Laubenstein.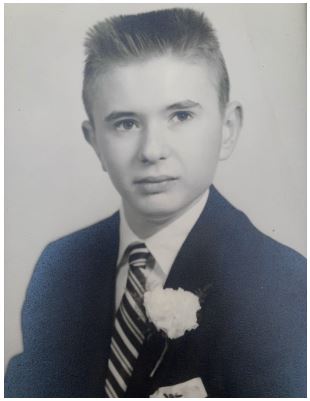 Jim was preceded in death by his parents, his infant brother Gerald George Laubenstein and his brother-in-law Eugene Beimborn.
Jim enjoyed working for years at the Threshold in West Bend. In later years he kept active in his group home recycling papers and then delivering them to farmers to be used for their cattle. He also enjoyed crushing cans and looked forward to going fishing. We thank Jim's Group Home companions and care givers whom he spent many years with.
Those he leaves behind to cherish his memory include his sister, Karen Beimborn and her children Jonathan (Michelle) Beimborn, Kristin (Mike) Rheingans and James (Lisa) Beimborn.
We wish to thank all of Jim's caregivers throughout his life. We also thank his physician Dr. Gary Herdrich and the doctors and medical staff at Froedtert Hospital West Bend and Milwaukee, and the medical staff at The Pavilion at Glacier Valley.
Jim's life was remembered and celebrated in a small private family funeral (due to COVID-19) at Good Shepherd Church officiated by Paster John Paustian on October 16, 2020.
A very special thank you to Paster Paustian for spending spiritual time with Jim throughout the years.