Jobs, jobs, jobs at Keller Inc. – an employee-owned company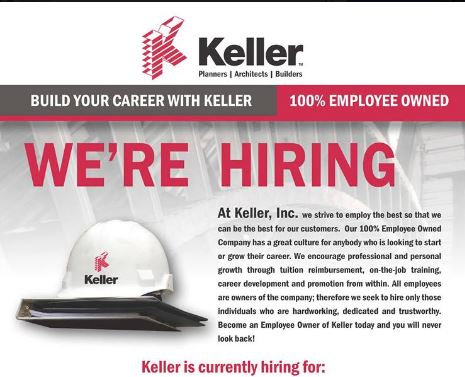 Germantown, WI – Keller Inc., an employee-owned planner/architect/builder, is looking for a carpentry craftsmen and building craftsmen and various other opportunities in Sun Prairie and Kaukauna.
Click HERE for more details.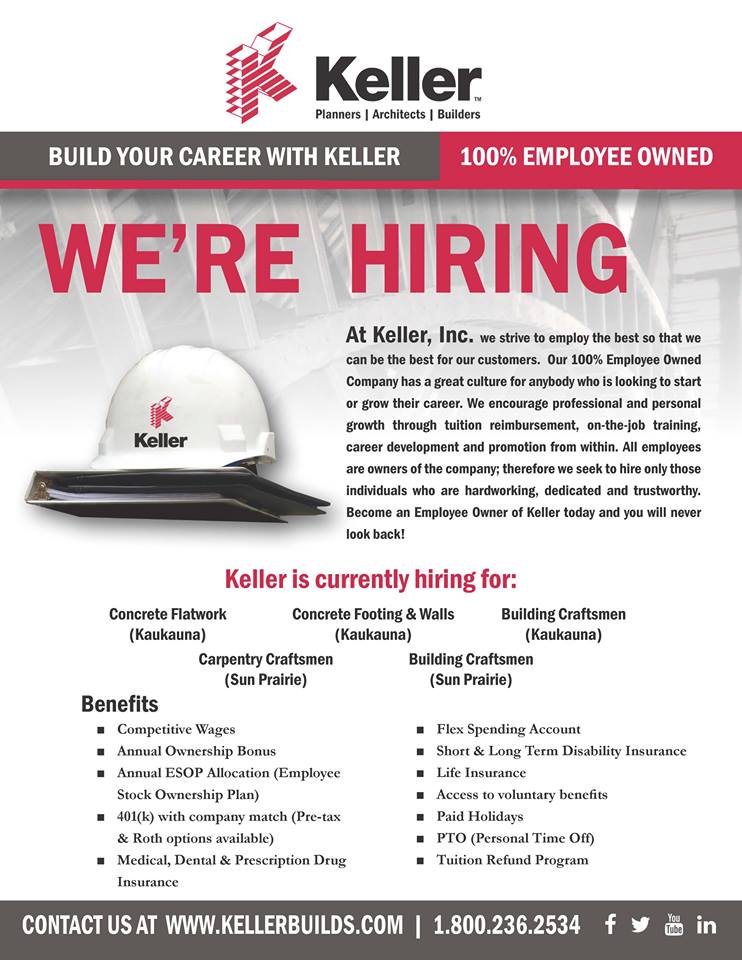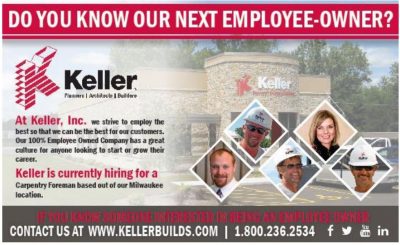 Keller Inc. is a leader in cutting-edge design/build services. Based in the Fox Cities, Keller has three other office locations including on in Germantown.  Keller is 100 percent employee owned.
Keller Inc. is committed to customer satisfaction and from the earliest stages through completion, we'll keep you updated on your building's progress, fully explaining each step, answering all of your questions, offering clear, understandable options and making sure your project stays on time and in budget.