February 17, 2023 – Tomaszów Mazowiecki /POL – Town of Kewaskum speedskater Jordan Stolz faced off against his biggest competition to date and beat the Olympic gold medal champion Kjeld Nuis (Netherlands) on Friday morning in the 1500 meter at the ISU World Cup in Tomaszów Mazowiecki /POL.
Click HERE to watch the video of the race at the 46:51 mark
Stolz toed the line in the outer lane, wearing USA red, white and blue, with a white hood, and black skates with green flair.
Nuis, 33, wore his signature Netherland colors of orange and blue with white skates. Aside from winning the gold in the 1500 meter in the 2022 Winter Olympics in Beijing, Nuis is also the current Guinness World Record holder in the 1500 meter with a time of 1 minute 40.17 seconds. That was set in 2019 at the ISU World Cup Speed Skating Final in Salt Lake City, Utah.
Click HERE to SUBSCRIBE to FREE local news at
At the starting gun, Nuis jumped to a false start and the pair had to regroup.
Coach Bob Corby said as the big race approached, Stolz was focused.
"He doesn't get very nervous, and it is exactly what we hoped for," said Corby. "Mainly we talk race strategy, where he has to go hard. We figured if he beat Kjeld he would win. What a kid!!!"
Stolz took off like a shot and had a strong lead with two laps remaining.
In the final stretch Stolz powered to a strong finish on the inside lane, clocking a time of 1:45.44, well ahead of Nuis who finished at 1:46.16.
Click HERE for this weekend's race schedule
Stolz climbed atop the podium for a 1st place finish in the 1500 meter, followed by Nuis in 2nd place and Sander Eitrem of Norway in 3rd with a time of 1:46.30.
Coach Corby said, behind-the-scenes he is busy writing training programs to improve Stolz's performance so he will "peak" at the right time.
"He doesn't need motivation," said Corby. "He loves to go fast and will train to keep doing that and I get to watch him grow and mature. He is a great kid."
Coming up next is the team sprint.  Click HERE for details.  Stolz will also compete this weekend in the 500 meter, 1000 meter, and mass start.
Click HERE to read the ISU analysis on Stolz and his competition.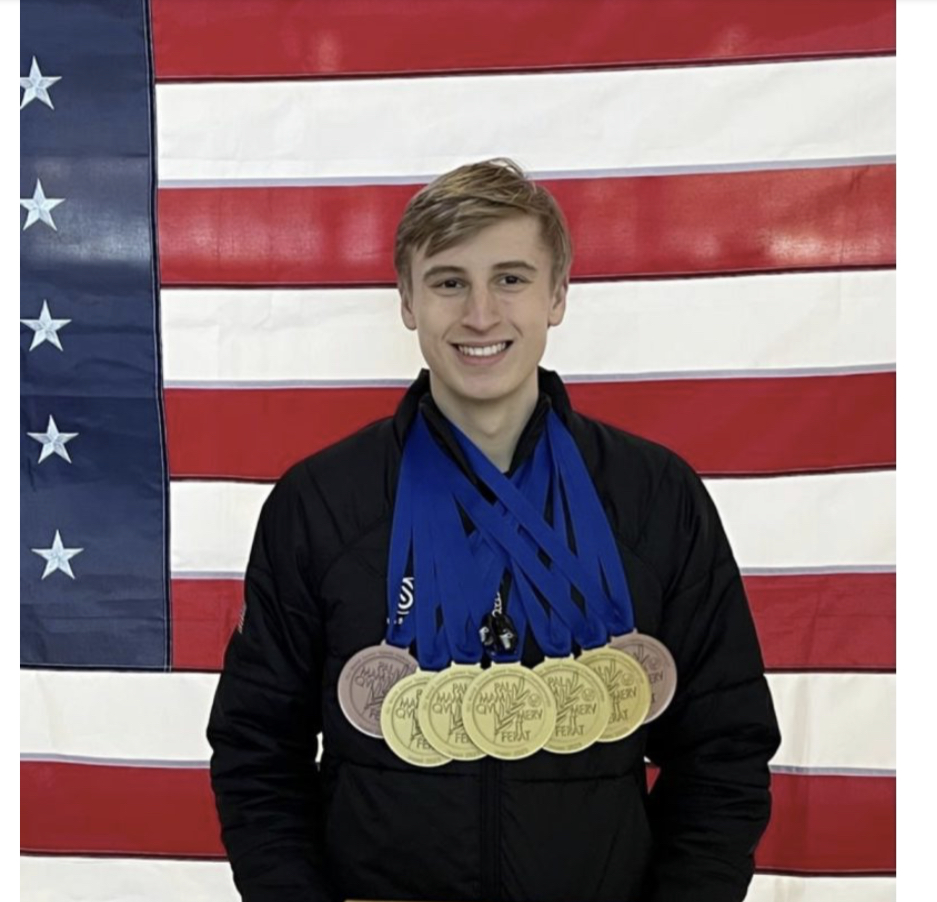 A couple side notes:
Stolz is a native of Washington County, Wi who began skating with his family on the pond outside their home in the Town of Kewaskum. Stolz competed in the 2022 Beijing Olympics and in November 2022 he earned the title 'Fastest man on ice' after becoming the youngest skater to record a time of 1:44:891 in the 1,500-meter race at the World Cup in race in Stavanger, Norway.
Next weekend Stolz will compete in the Senior World Championships in the Netherlands.
Photo courtesy Bob Corby.