June 18, 2018 – Hartford, WI – After some nervous moments the community of Hartford has come together to financially support theHartford Fireworks Show July 4th at Lincoln Athletic Field.
Thanks to all the sponsors.
The Fourth of July will start with a parade down Main Street at 2 p.m. followed by a family festival organized by the Jaycee's at Vet's park with the fireworks to follow.
A week ago today Hartford City Administrator Steve Volkert said they didn't have enough money for fireworks and they needed to collect about $7,000 in seven short days.
After city leaders put out a cry for help, businesses and neighbors started donating.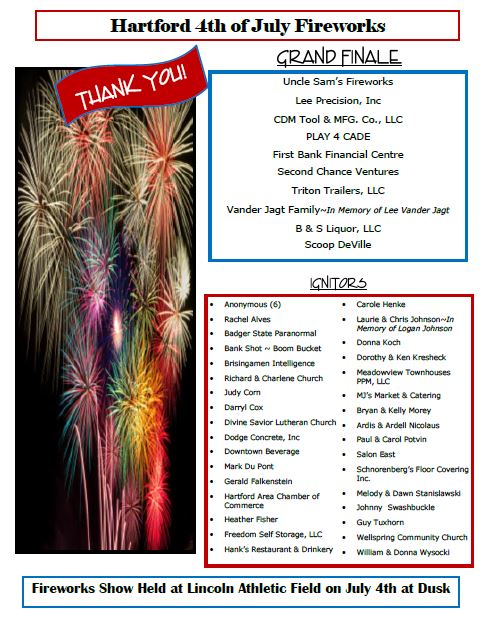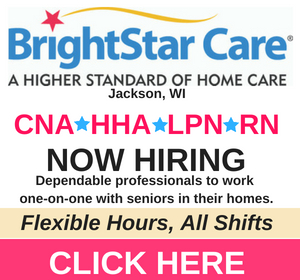 This year's fireworks in West Bend are sponsored by Horicon Bank.
Photo courtesy Flickr.com