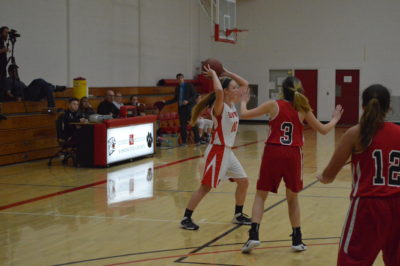 Dec. 1, 2016 – West Bend, WI – The UW-Washington County Wildcats overcame a slow start in the first half to defeat UW-Manitowoc 72-48.
UW-WC used a 6-0 run to start the second half to separate themselves in the game.  The Wildcats had a 45-37 rebounding advantage and 14 second-chance points to create easy baskets for the offense.
Kassi Uselding had another double-double with 23 points and 13 rebounds.
Megan Breuer added 16 points and 7 assists, and Holly Hamm became a third scoring option with 14 points and 7 rebounds.
The team finished the game with a 22-8 advantage in the forth quarter.
The Wildcats next play Monday against UW-Waukesha.