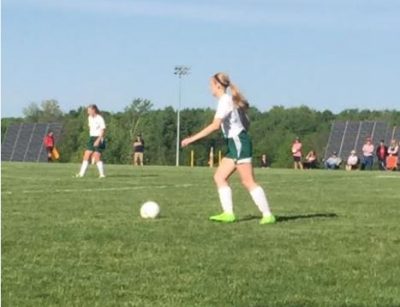 June 2, 2017 – Jackson, WI – Kettle Moraine Lutheran and Heritage Christian faced off in the first game of the WIAA tournament to state.
The heat was draining to the hard-working players, but both teams utilized subbing and were able to perform to the best of their abilities.
Kettle came out strong right away and scored two goals in the first two minutes of the game. Caitlyn Kaelberer and Megan Sina had shots that both found the back of the net.
In the second half, Kettle crashed Heritage Christian's goal and scored three more times as Katelyn Aswege, Abigail Washburn, and Caitlyn Kaelberer maintained a strong offense.
The final score of the game was 5 – 0 with Kettle taking the win.
Kettle moves on in the tournament to the WIAA Regional Championship game.