Kettle Moraine Lutheran boys soccer scores another win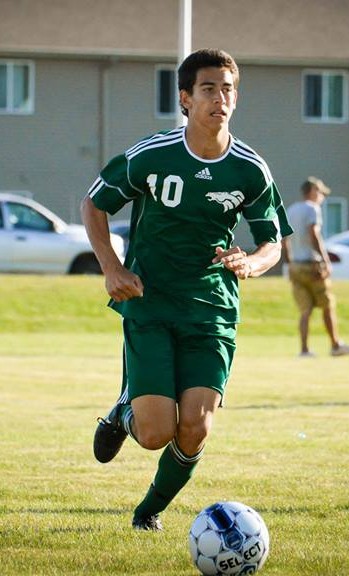 Kettle Moraine Lutheran boys soccer team rebounded from a tough loss to West Bend West on Friday to beat the Kewaskum Indians 2-0.
The Chargers opened the scoring in the 15th minute with a goal from junior Joseph Raasch, who sliced through the defense and rifled a shot past the keeper.
Seven minutes later, senior Brandon Prahl connected with Collin Leisner, who fended off a Kewaskum defender before tucking a shot into the net.
Several stellar saves from Kewaskum keeper Conner Enright kept the Indians within striking distance, but the hosts struggled to make plays on the offensive end.
For KML, this win moves them to 6-2-2 on the season, while Kewaskum is now 3-10.
The Chargers will host the Ripon Tigers on Thursday, while the Indians will travel to Plymouth to play the conference-leading Panthers.
Photo is of junior Grant Biesterfeld, courtesy of Diane Behm