Obit: Gary A. Fezatt, 60, Saukville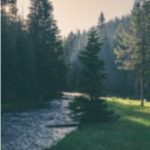 Gary A. Fezatt, age 60, passed away peacefully on Monday, September 19, 2016. He was born to Kenneth and Margaret (nee Calcari) Fezatt on October 24, 1955 in Racine, WI. Gary was raised in Port Washington, WI and graduated from Port Washington High School.
Gary belonged to the Saukville Rifle & Pistol Gun Club in the capacity of an officer.  He enjoyed pistol and trap shooting. He was an avid deer hunter.  Gary loved being outdoors, camping and kayaking.  He enjoyed having dinner and spending time with his family and friends and will be deeply missed by them all.
Gary is survived by his son Jesse (Chrissy) Fezatt, daughters Tracy Fezatt, Ashley Fezatt and a beautiful baby granddaughter, Grace; parents, Kenneth and Margaret Fezatt; sister, Cindy (Gary) Frank. Other relatives and friends.
He is preceded in death by his grandparents, one uncle and one aunt.
A Funeral Service will be held at 5:30 PM on Friday, September 23, 2016 at The Phillip Funeral Home Chapel (1420 W. Paradise Dr., West Bend, WI) with Deacon Ron Schneider presiding.  Visitation will be at the funeral home from 4:00 PM until the time of service.