Kettle Moraine Lutheran H.S. boys win on the road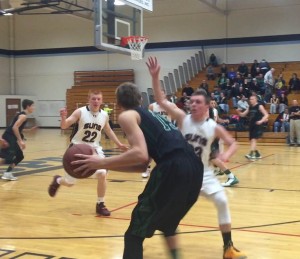 The Kettle Moraine Lutheran Chargers defeat the West Bend East Suns 53-44 in a non-conference varsity basketball match up Thursday at the Acuity Fieldhouse in West Bend.
The Suns dominated the first half capitalizing on a number of turnovers by the Chargers which fueled East's transition offense.
The Suns led at the half, 21-14 as KML struggled to find its rhythm; the Chargers made only one of their first five shots.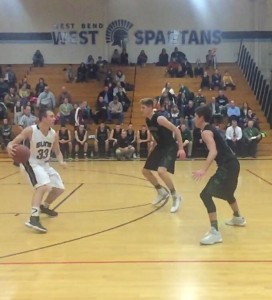 The second half was a different story for both teams. KML turned the ball over less and began to make more of their shots. East, although still playing well, struggled against a tough Charger full-court press and slowly lost the lead.
With about 8 minutes left Chargers senior Colin Biesterfeld knocked down two consecutive 3 pointers, giving KML its first lead of the game, 35-34.
KML's Mack Kueneppel and Connor Johnson's scored to grow the Charger lead and seal the win, 53-44.
The Chargers return home Friday, Jan. 8 to face off against the Kewaskum Indians.
East also plays Friday on the road against Watertown.