Kettle Moraine Lutheran H.S. Forensics wins East Central Conference championship | By Megan Himm
March 6, 2019 – Jackson, WI – Kettle Moraine Lutheran High School forensics team traveled to Campbellsport High School this week to compete in the conference forensics meet against Campbellsport, Kewaskum, Plymouth, Waupun, and Winneconne.
Students performed in two rounds, then waited anxiously for the awards ceremony. At least one score of 25 earned students a gold medal, a 24 earned a silver medal, and a combined score of over 40 earned Honorable Mention. Along with individual awards, there were two team awards. KML won the conference with the highest total number of points, and Plymouth won the highest average score.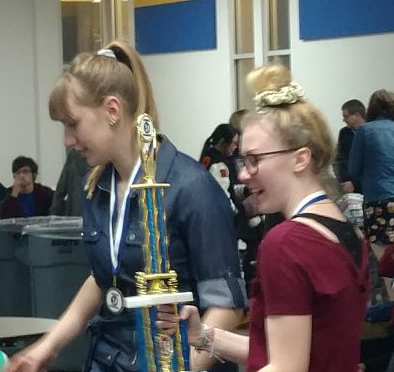 While forensics is generally an individual competition to do better than a previous round, teams at conference feel the competitiveness. "I am not generally a competitive person, but I really want to win this one" Barbara Olson, one of KML's coaches, said before the meet.
KML has won the highest total points for at least three years in a row, and plans on continuing its winning streak.
The next event KML will participate in takes place March 18, at Manitowoc Lincoln High School. There, students need at least two 20s to move onto state, which takes place in Madison.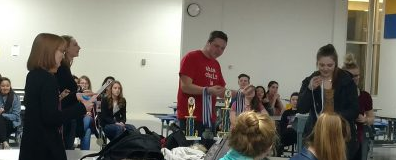 Honorable Mentions were awarded to Emilia Lechmaier, Megan Moeller, Abigail Kesting, Brayden Smith, Josephine Jacklin, Logan Hennen, Megan Parbs, and Libby Markgraf.
Silver medals were awarded to Emma Semenske, Claire Semenske, Jenna Young, Rebekah White, Emily Gliniecki, Kayla Nommensen, and Madelyn Lechmaier.
Gold medals were awarded to Maria Zimmerman, Amelia Pfund, Megan Himm, Amy Deibert, and Amelia Neuwirth.