Kettle Moraine Lutheran High School Succeeds at State Forensics | By Megan Himm
April 16, 2019 – Jackson, WI – Students from Kettle Moraine Lutheran High School (KML) participated in the state forensics meet on April 13. The event took place on the campus of the University of Wisconsin, Madison.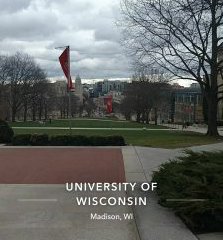 Students only did their piece once and immediately received score sheets after all performances in the room were completed.  After they took their score sheets back to their coach who would later get their medals.
A perfect score of 25 earned a gold medal, a score of 23-24 earned a silver medal, a score of 20-22 earned a bronze medal, and a score of 5-19 earned a small bronze medal.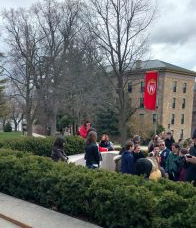 A total of six students from KML earned gold medals.
After everything in Madison wrapped up, KML followed tradition and stopped for food and ice cream on the way home. As the forensics season comes to a close, students look forward to the end of the year party, with more ice cream and awards.
Amy Deibert (senior)- gold
Maria Zimmerman (senior)- gold
Emily Gliniecki (senior)- gold
Megan Himm (junior)- gold
Madelyn Lechmaier (junior)- gold
Amelia Pfund (freshman)-gold
Megan Parbs (senior)- silver
Megan Moeller (junior)- silver
Amelia Neuwirth (junior)- silver
Abigail Kesting (junior)- silver
Elizabeth Farley (junior)- silver
Claire & Emma Semenske (junior and freshman)- silver
Kayla Nommensen (junior)- silver
Libby Markgraf (junior)- silver
Josie Jacklin & Brayden Smith (freshmen)- silver
Emilia Lechmaier (freshman)- silver
Rebekah White & Jenna Young (junior)- bronze
Logan Hennen (freshman)- bronze