Kettle Moraine Lutheran secures a doubleheader against Berlin | By Haley Theis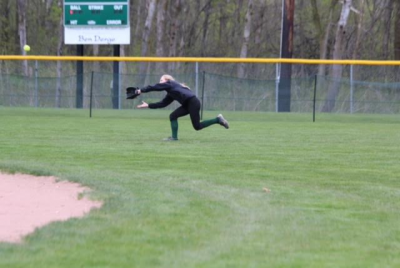 May 17, 2017 – Jackson, WI – The Kettle Moraine Lutheran Chargers played excellent back-to-back games against the Berlin Indians with the Chargers taking home two wins.
In the first game, the Indians took the lead scoring one run in the second inning, making the score 1-0.
The Chargers responded in the fourth inning scoring two runs to take the lead.
Savannah Zarling drove the first run in for the Chargers as Jamie Maas crossed home to tie the game, 1-1.
Allie Stoltz drove in the second run for the Chargers.
The Indians fought back, scoring one more run to tie the game, 2-2.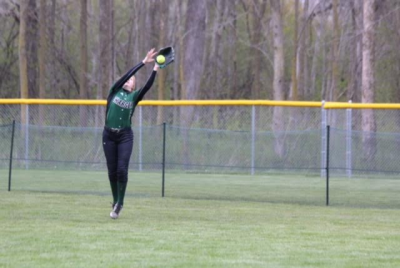 In the top of the fifth inning, Sydney Stern drove a run in for the Chargers for a 3-2 lead.
With bases loaded, the Indian's pitcher walked the next batter and the Chargers took a 4-2 lead.
In the top of the sixth inning, the Chargers scored two more runs after Sydney Stern hit a double, giving the Chargers a 7 – 2 lead.
The Indians respond one last time with a solo home run, making the final score 7-3 and a win for Kettle Moraine Lutheran.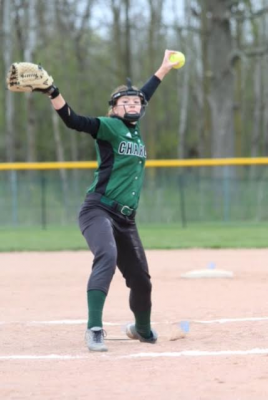 Chargers vs. Indians: Game Two
In the second game against the Berlin Indians, the Kettle Moraine Lutheran Chargers fought to get another win.
The Indians scored a run early in the top of the first inning, making the score 1-0.
In the bottom of the first, the Chargers Kyra Herman drove in Brooke Voigt to tie the score, 1-1.
The Chargers rallied five runs in the second inning as Jamie Maas hit a double to right, Anna Weyker drove her home. Kyra Herman pushed Savannah Zarling across the plate. Sydney Stern picked up an RBI and Katie Scherf drove in two with a ground-rule double to push KML to a 6 – 1 lead.
Anna Weyker cracked a double to left field for a pair of RBI's and an 8 – 1 lead.
Katie Scherf drove in two more runs giving the Chargers a nine 10 – 1 lead.
At the top of the fifth inning, the Indians hit two runs making the game 10-3.
Katie Scherf picked up another RBI in the bottom of the fifth inning as Brooke Voigt cross the plate to put the Chargers ahead 11-3.
Jamie Maas drove a pitch into the outfield to score Sydney Stern and Maddy Leckwee and the Chargers went home with a 13-3 victory.