Kettle Moraine Lutheran wins against Ripon | By Megan Himm
February 19, 2020 – Jackson, WI – With the conference title on the line for Kettle Moraine Lutheran (KML), the Chargers were able to stay focused and defeat the Ripon Tigers 83 – 71.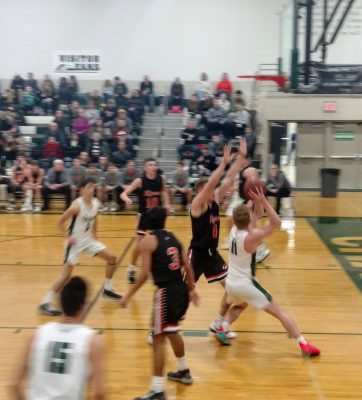 The Chargers were able to control their fouls and draw multiple charges. Senior Dylan Loduha spoke about how the team was able to cut back on fouls. "We knew what their bigs were going to do," he said. "We knew they faced up and tried to score that way, so we wanted to contest them and not get a foul."
This difference helped the Chargers hold a 37 – 32 lead at halftime, and it gave them momentum to pull ahead during the second half.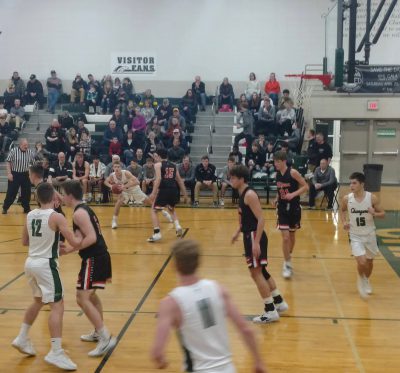 Leading the Chargers was Jacob Stoltz with 25 points. Austin Schaff finished with 18 points. Austin Wagner had 14 points with Ethan Duba close behind with 13 points.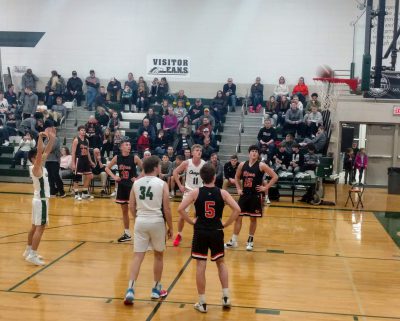 The Chargers' next game is at Plymouth on February 21. The last time KML played Plymouth, the Chargers were able to win with a buzzer-beater from Loduha. Looking forward to Friday's game he said, "We just have to take it as another game and go in focused as ever because conference is surely on the line this time."