June 28, 2017 – Kewaskum, WI – Kewaskum JV beat Grafton 9-2 at home, while Varsity won 10-2 at Grafton.
Kewaskum JV takes the win bringing three pitchers to the mound- Dogs, Block and Christenson.
Luke Christenson hit a solo homerun for JV.
Dalton Poole and Pamperpin took the mound getting the victory for Varsity. Hitting explored in the first inning bringing all to the plate.
JV at home on Wednesday.
Varsity at home both Thursday and Friday this week.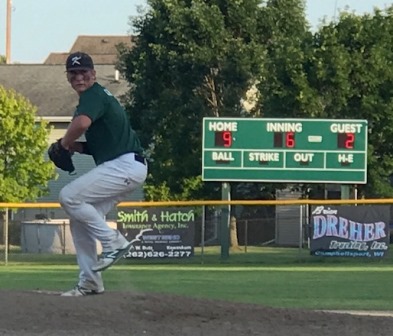 Photo courtesy: Poole Family