KML varsity soccer team digs in against Winneconne. By Rhaea Lehman and photos by Jill Washburn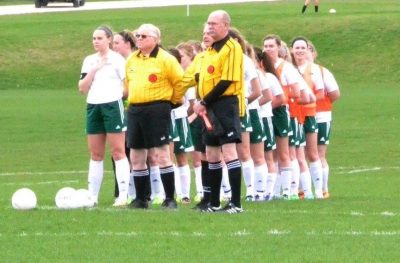 April 20, 2017 – Jackson, WI – The Kettle Moraine Lutheran Chargers girls' varsity soccer team faced off against the Winneconne Wolves on Thursday night.
Standing water, spongy field, and muddy goals challenged the girls to adapt to the conditions.
Winneconne's offense moved the ball with precision, resulting in the game being played primarily on Kettle's defensive half.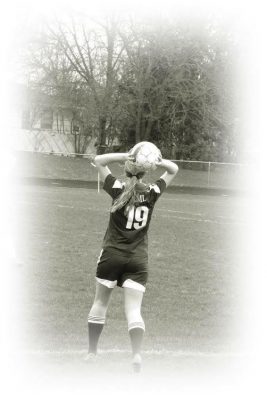 Kettle had two shots against Winneconne but was unable to put them in.
Winneconne made a shot at 33:01 and a second at 47:03, making the final score 2-0.
Kettle's next game is Friday, April 21 against the Grafton Black Hawks.
Photos by Jill Washburn.