August 28, 2020 – Kohlsville, WI – The Kohlsville Fire Department is being called to a hazardous materials situation at Quad / Graphics, N11896 WI-175, in Lomira.
According to reports Kohlsville is being called to assist the Brownsville Fire Department. The initial call came in before 2 p.m. Friday, August 28, 2020.
Early word is a train tanker sitting at Quad Graphics may have been hit by lightning earlier in the day and now smoke can be seen coming from the tanker.
Storms had rolled through the Fond du Lac area earlier this morning and afternoon.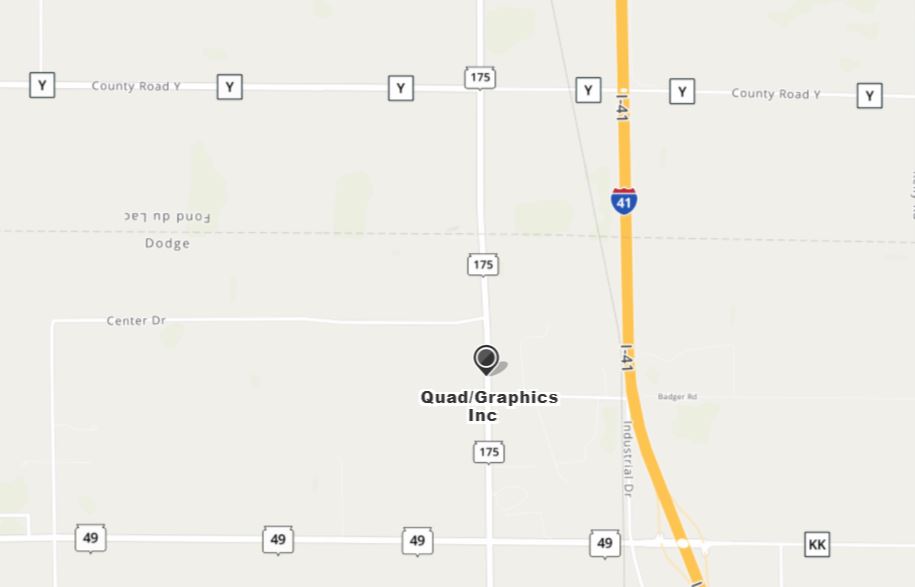 Quad/Graphics is an ink-on-paper company that offers products and services, including design, photography, scanning, photo retouching, color correction, printing, binding, ink jetting, mailing, trucking, list management, integrated circulation, direct mailing, laser imaging and distribution. The company is privately owned and counts magazines, catalogs, direct mailers and other commercial publications for its clients. Quad/Graphics was founded in 1971 and is headquartered in Sussex, Wis. One of Quad/Graphics branch offices is located in Lomira, Wis.
This is a working story and more details will be posted when information becomes available.